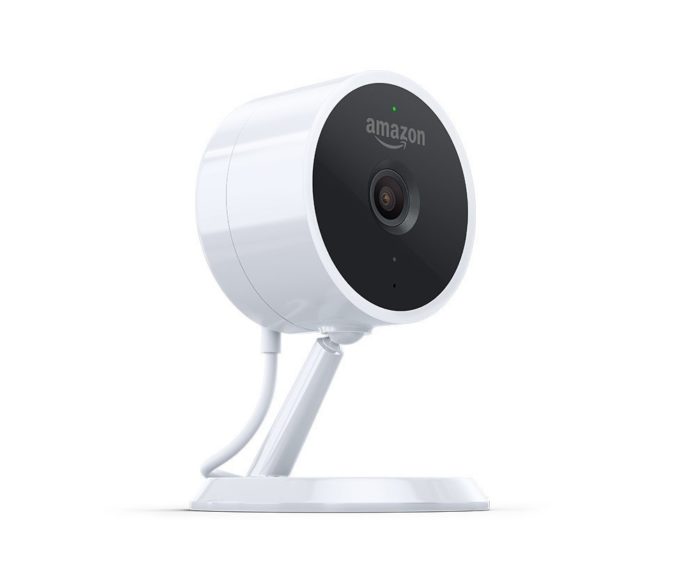 If you thought Amazon was all Echo Dots and Kindles, think again. With the Amazon Cloud Cam Security Camera, you can monitor your home anytime, anywhere. While perhaps not advertised as heavily as their Echo line of products, the Cloud Cam proves Amazon's dedication to the internet of things runs deeper than voice-controlled speakers.
The Amazon Cloud Cam works seamlessly with your existing Alexa products, providing you with instant notifications of motion activity, as well as free storage for the last 24 hours of motion alert clips. That means no expensive ongoing services to use your new personal security camera. The free Cloud Cam App even allows you to control night vision LEDs, making it easier than ever to monitor your home, day or night.

The features packed into this connected device don't stop there. With 2-way audio, you can listen in, or talk back, from anywhere. With a Cloud Cam subscription (30 days included free), you can take the Cloud Cam further with person detection, Zones, 30-day video history storage and more. It can even integrate with Amazon Key, and is included in the Amazon Key Home Kit for secure in-home delivery, guest access and more.
Amazon Cloud Cam Product Details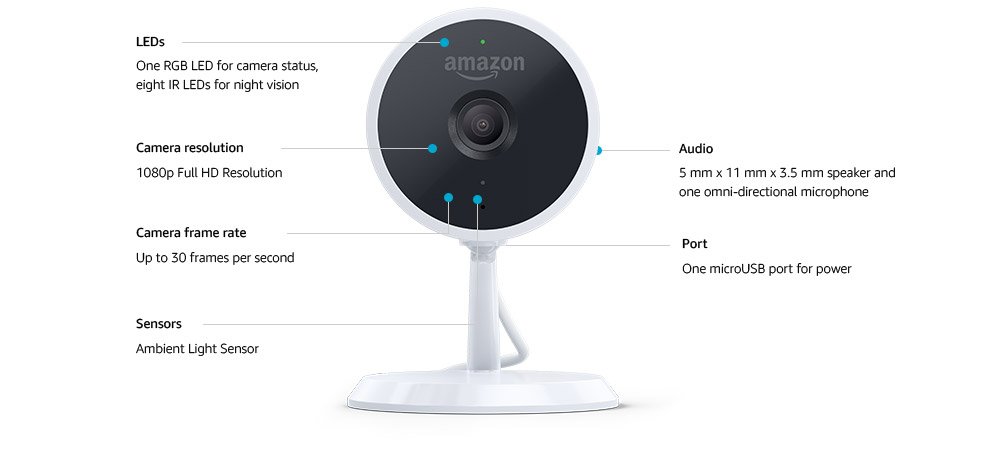 Field of View: 120° (diagonally)
Weight: 142 grams
Camera Diameter: 60 mm
CPU: Wi-Fi System on a Chip & Image Signal Processor (Dual CPU)
Wi-Fi: 802.11 g/n (does not support ad-hoc / p2p Wi-Fi networks)
Wired Connection: BTLE (2Mbps uplink or higher recommended)
Color: white
Minimum Smartphone Specs: iOS 9.3x or higher / Android L or higher
Warranty: One year limited warranty include. Optional 1-3 year extended warranties available.
Resolution: Up to 1080p.
Frame Rate: Up to 30 fps.