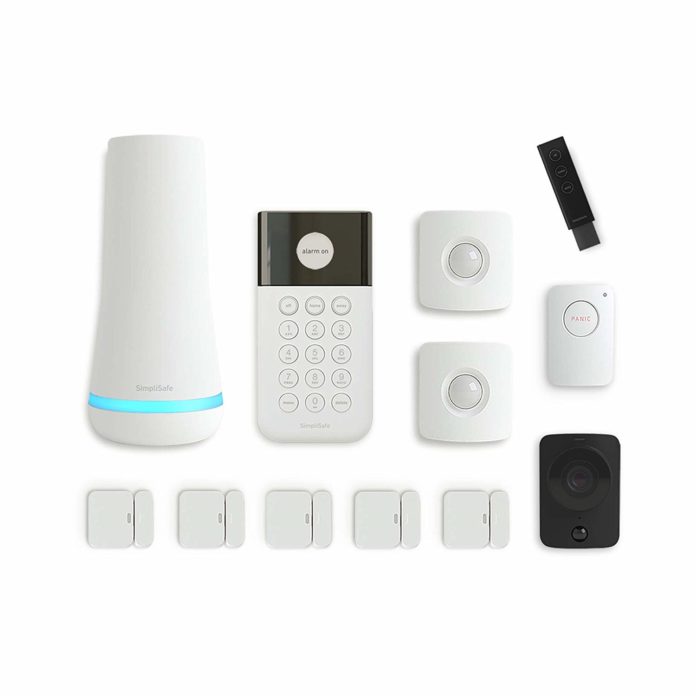 It goes without saying that security is of the utmost concern to many homeowners. In the past, home security systems were truly a luxury with expensive hardware and installation. Even then, if you could afford your own home camera system, you were not likely to see an event until after it occured – forget about seeing footage in real time from work!
Recently, we've covered the Amazon Cloud Cam Security Camera, but what if you want something a bit more robust? Then the 12-piece SimpliSafe Wireless Home Security System may be exactly what you need.
What is SimpliSafe?
The SimpliSafe Wireless Home Security System aims to be a "frustration-free DIY" home security system. For around the cost of a modern video game console, SimpliSafe's 12-piece bundle includes:
SimpliSafe base station
keypad
entry sensors (x5)
motion sensors (x2)
panic button
key fob
SimpliCam
Leveraging modern technology and a decade of experience with an install base of over 2 million homes, SimpliSafe is able to offer home protection that is within reach for most homeowners. And you guessed it – it's even compatible with Amazon Alexa!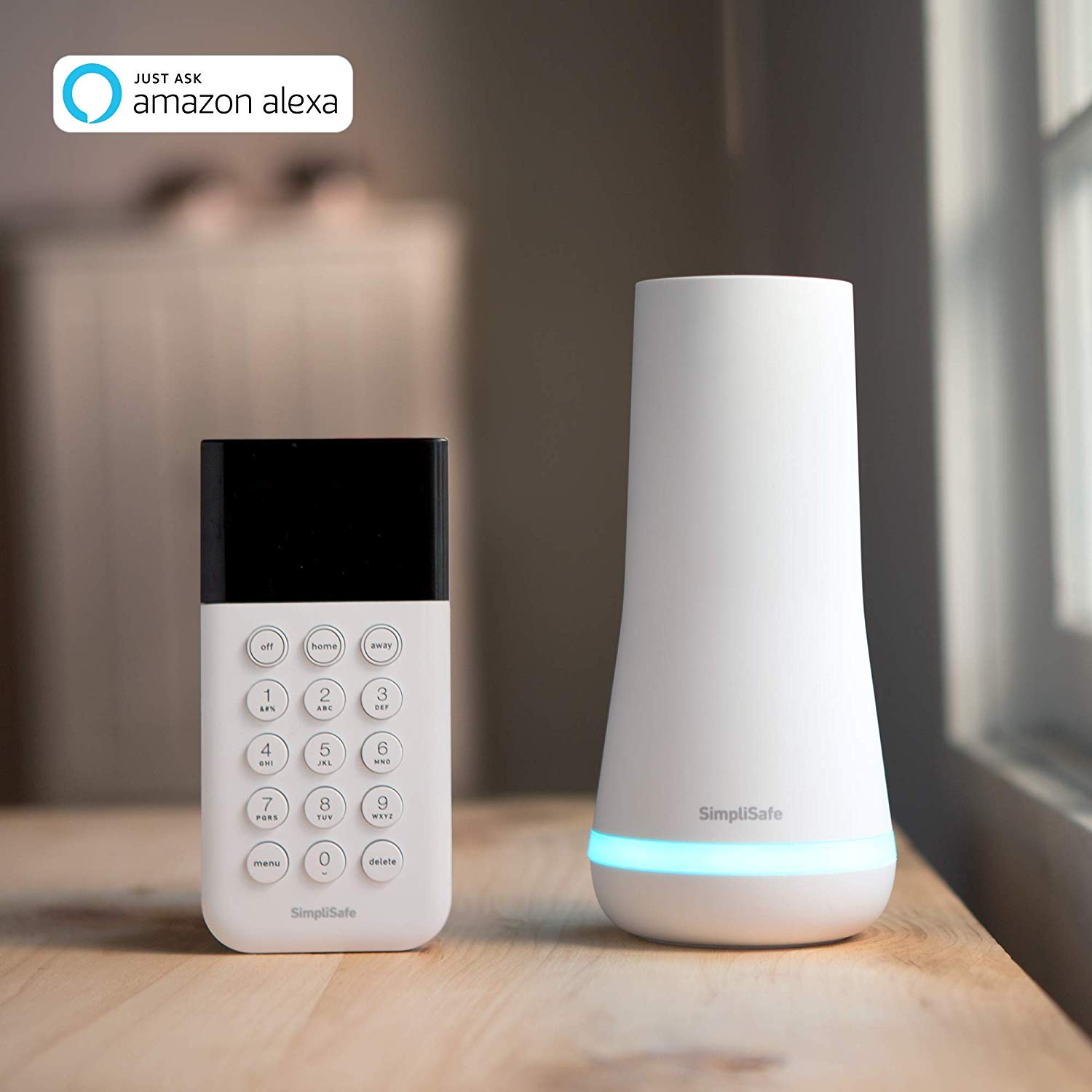 Context is Everything
No one wants to get the alert that their home is in danger, let alone the stress and hassle that comes with a false alert. SimpliSafe is easy to understand and simple to install, but that doesn't mean you need to worry that a light breeze will set it off inappropriately. Nor need you fear that your home may be compromised when that late-night power outage hits.
No-contract 24/7 professional monitoring starts at $14.99 per month with direct police dispatch in moments of crisis. The included Base Station uses a built-in cellular connection and Wi-Fi to transmit alarm signals to SimpliSafe's six monitoring centers. In the event of an emergency, the SimpliSafe Base Station includes a 24-hour backup battery and 95dB siren. For further protection, the SimpliSafe Wireless Security System comes with an entry keypad that will alert police if would-be intruders attempt to remove it.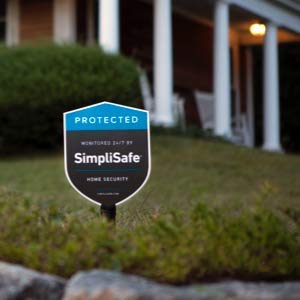 Product Information
| | |
| --- | --- |
| Package Dimensions | 13.3 x 13.2 x 6.8 inches |
| Item Weight | 5.88 pounds |
| Shipping Weight | 5.88 pounds |
| ASIN | B07GXVSMT5 |
| Batteries | 9 AAA batteries required. |
Have you used the SimpliSafe Wireless Home Security System? If so, share your experience, or let us know about your favorite home protection tech!