Perhaps one of the most enticing upsides of the smart home revolution is the promise of enhanced home security without the prohibitive cost frequently associated with pre-internet era systems. If the devices you own throughout the house are connected to the internet, why not access that information anytime, anywhere?
Indeed, that promise has become a reality, with numerous devices and systems entering the market over the last several years. We've seen everything from the Amazon Cloud Cam Security Camera to the original Ring Video Doorbell, both of which provide a low per-unit cost to add various new security tools to your smart home roster.
This lower barrier to entry doesn't come without compromise, however. The functionality you receive from these devices is certainly a strong value for your dollar, but depending on the product you choose, you may find yourself dealing with WiFi stability, limited resolution or other issues. The Ring Video Doorbell Elite (and to a degree, it's little brother the Video Doorbell Pro) aims to resolve some of these concerns for those with the extra cash to invest in home security.
What is a Video Doorbell?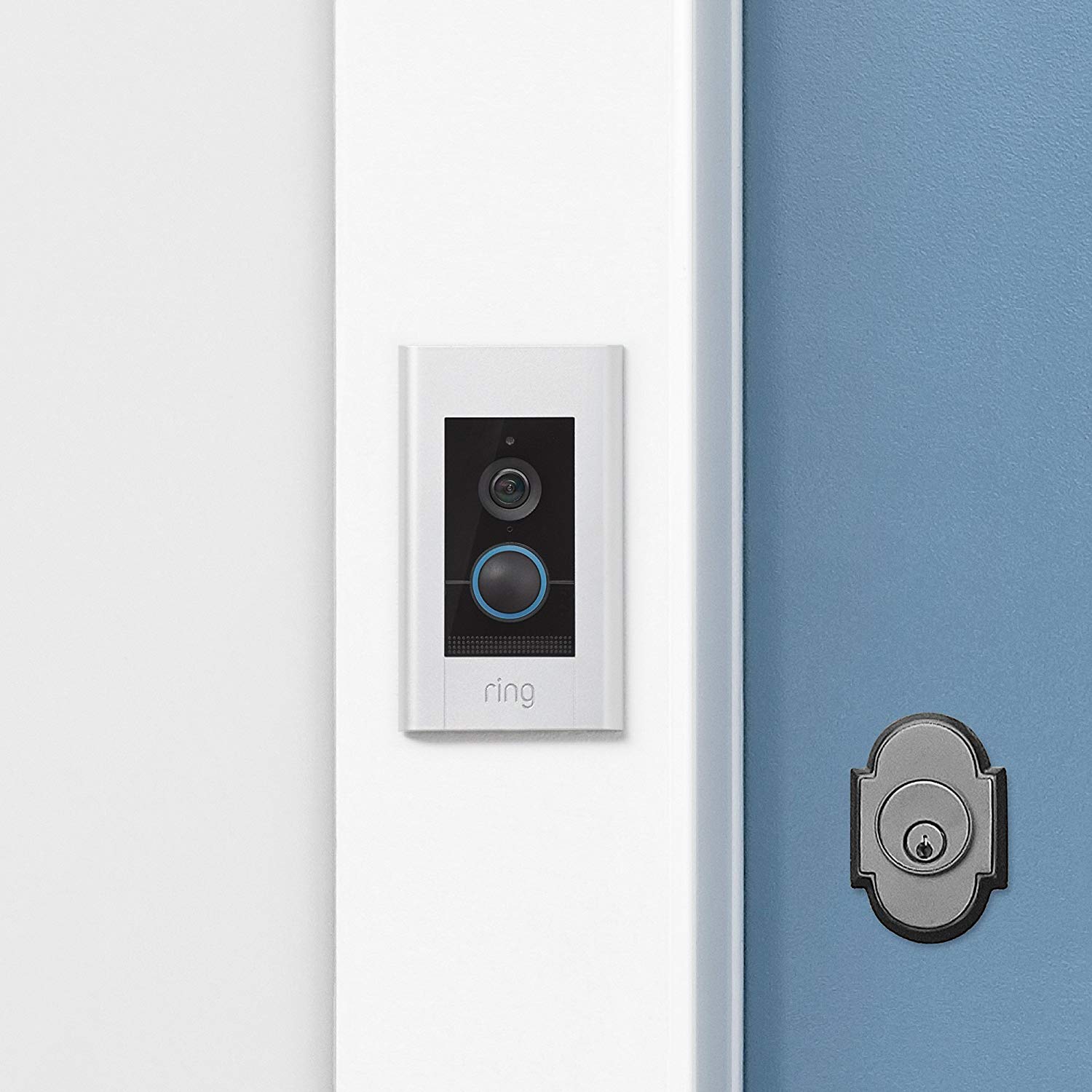 Ring's Video Doorbell series serves two main purposes: convenience & security. Smart doorbells are a class of device that replace your existing doorbell, and act as a sort of internet connected peephole.
As part of your existing smart home setup, you can use a Video Doorbell to see who is at the door before you decide to get up from the big game. And as part of your home security system, they can allow you to communicate with whoever is at your door, even if you aren't home. As with similar devices, Ring's Video Doorbell can also store video footage in the cloud to catch that pesky neighbor stealing your newspaper, or perhaps find out when the kids are sneaking out.
Why Choose the Video Doorbell Elite?
On the surface, the Video Doorbell Elite is around the same size as other models in Ring's Video Doorbell line. There are some cosmetic differences, like more faceplate options to match your home's exterior and an arguably sleeker design, but the primary differences that drive the Elite's higher price tag boil down to service and functionality.
When it comes to video surveillance, you want as little downtime as possible. If you experience issues with WiFi dropping out, or choppy low-res videos, you just can't fully trust that your home is security. It's reasonable to expect that your 24/7 video capture will actually be 24/7. That is why the Video Doorbell Elite requires a low-voltage hardwired connection with power over ethernet. Part of the Elite's purchase price includes non-optional professional installation, making decreased downtime a major differentiator for the Elite.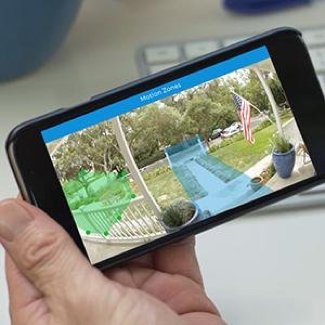 The other important difference found with the Elite is what Ring calls "Advanced Motion Detection" (this function is also shared with the Video Doorbell Pro). Many motion-activated devices like the Video Doorbell Elite will continuously monitor for motion within the frame. The Elite and Pro take this one step further by allowing for user defined motion zones. That is, the Elite can focus on your prefered areas of concern, instead of the entire frame. This can be a major convenience, particularly if your door can see areas like streets that may have lots of activity you don't actually care about.
As with other Ring Video Doorbell devices, the Elite features Alexa support, allowing you to communicate with whoever is at your door from your Echo devices. Alexa support can also replace Ring's own proprietary Chime device—an added bonus and savings for those with existing Amazon smart home hardware.
Technical Details
For more information, see the manufacturer's listed technical details below:
| | |
| --- | --- |
| Average Install Time | Professional installation required |
| Video | 1080p HD Video, Live View, Night Vision |
| Field of View | 160° horizontal, 90° vertical |
| Motion Detection | Advanced Motion Detection |
| Audio | Two-way talk with noise cancellation |
| Power | Power over Ethernet |
| Internet Requirements | Requires a minimum upload speed of 1Mbps, but 2 Mbps is recommended for optimal performance. |
| Connectivity | 802.11 b/g/n Wi-Fi connection @ 2.4GHz or 5.0GHz, Ethernet |
| | |
| --- | --- |
| Operating Conditions | -5°F to 120°F (-20.5°C to 48.5°C), Weather Resistant |
| Available Colors | Satin Nickel, Pearl, Venetian, Black |
| Dimensions | 4.80 in x 2.75 in x 2.17 in (11.94 cm x 6.98 cm x 5.51 cm) |
| Box Includes | Video Doorbell Elite, Satin Nickel, Pearl, Venetian, and Black Faceplates, Low-Voltage Bracket, 50-ft. (9.14-m.) & 3-ft (1-m) Ethernet Cables, Elite Power Kit, Mounting Hardware, Screwdriver, User Manual, Security Sticker |
| Setup Requirements | Professional installation required. Ethernet wiring run from internet modem to door. Hole in wall for low-voltage bracket. |
| Warranty and service | 1-year limited warranty and service included. Use of Video Doorbell is subject to the terms found here. |
| Support | Click here to view more information on the Video Doorbell support page. |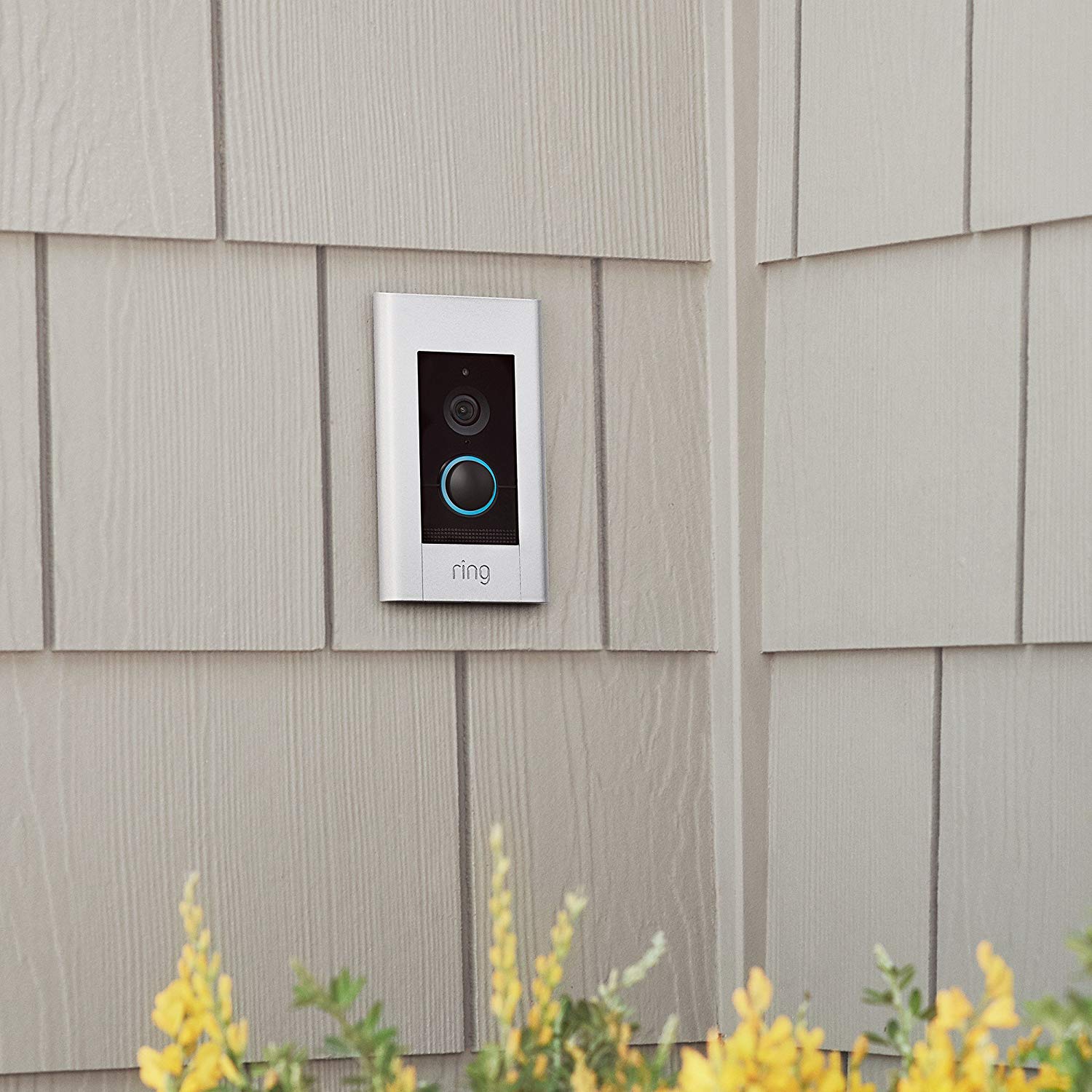 Deciding Factors
While certainly a reasonable price when it comes to home security, the Video Doorbell Elite does currently cost about twice that of the Video Doorbell Pro, which shares most of the Elite's functionality. On top of that, both the Pro and lower-end Video Doorbell 2 are frequently offered via Amazon with free Echo Dots included.
With that in mind, it's clear Ring's Video Doorbell Elite is marketed toward those who would like all of that great smart home functionality without the compromise of relying on home WiFi.