In recent years, Amazon has made a pretty significant effort to be everywhere you spend your time. They're on your TV, in every room of your house, and maybe even outside, watching guard. It should come as no surprise, then, that Amazon wants to extend their reach far beyond the home.
Alexa for Hospitality is Amazon's attempt at offering large-scale virtual assistant services specifically geared toward hotels and other rental properties. At present, Alexa for Hospitality provides standard features, like music streaming (via iHeartRadio & TuneIn), custom alarms, weather reports, general information, or even custom per-location functionality – all via Amazon Echo or similar devices.
A Delightful Experience
Based on Amazon's Q&A documentation, Alexa for Hospitality has the potential to replace multiple systems in a single property, or add robust new tools to "give you a delightful experience throughout your stay."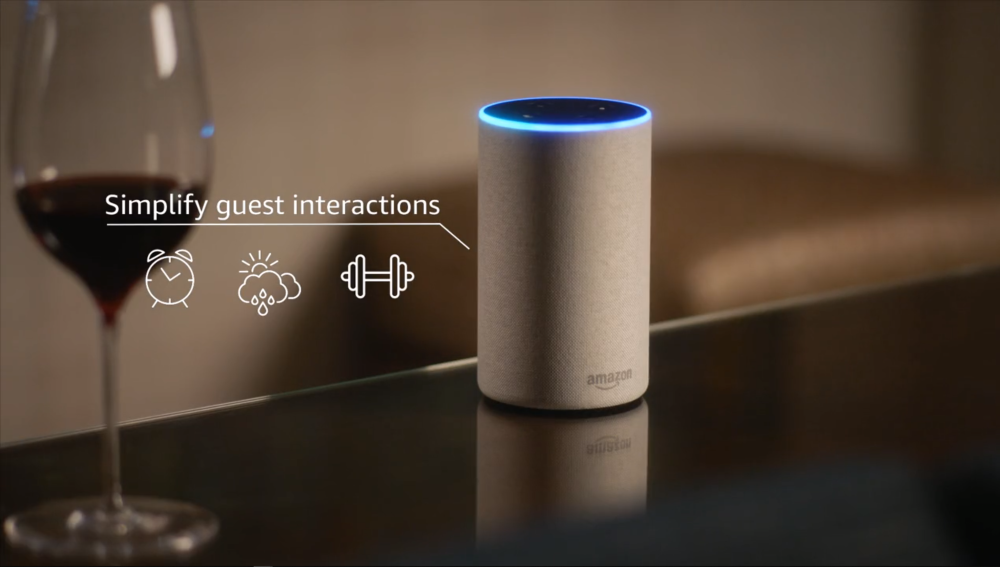 On the topic of how properties may utilize Alexa, Amazon says, "you may be able to request items like towels or toiletries, get local recommendations, contact the front desk, control smart home features such as lights or room temperature, entertainment, and more, all by simply asking Alexa."
In the near future, Alexa for Hospitality will also provide the option to temporarily link your Amazon account. This would allow users to access to subscription music streaming services, Audible audio books and more. The Amazon account is then automatically disconnected on checkout.
Amazon's Launch Partner, Marriott
According to Tech Crunch, Amazon is launching Alexa for Hospitality in partnership with Marriott. Earlier this year, Marriott tested integrations with both Alexa and Siri-based devices. Starting as early as this summer, guests can expect to see Alexa in action at some number of Marriott Hotels, Westin Hotels & Resorts, St. Regis Hotels & Resorts, Aloft Hotels and Autograph Collection Hotels.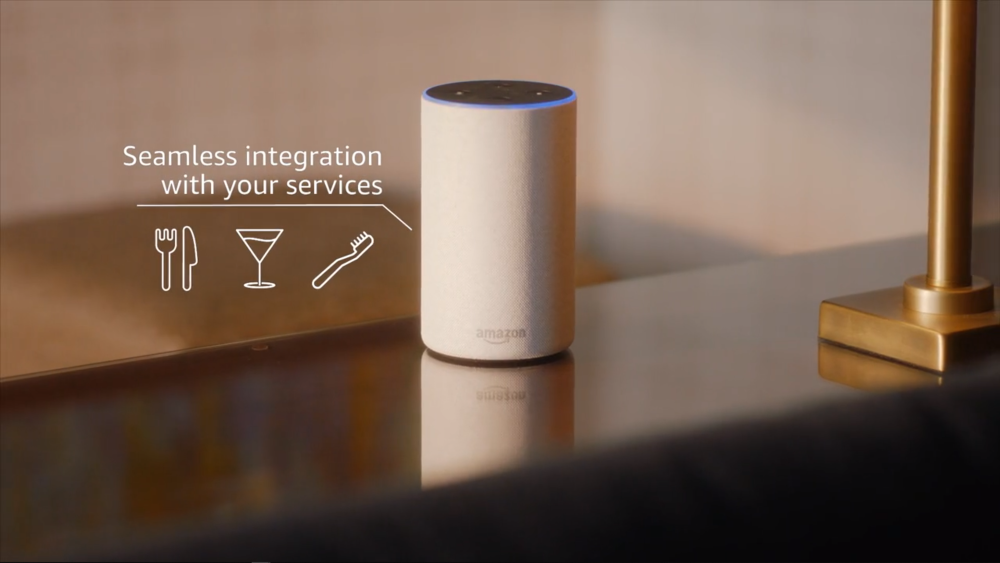 The message to business owners is clear: choose Alexa, and Amazon will make it easy. That is the primary message of the Alexa for Hospitality announcement. Amazon's promotional materials for the service focus on ease of bulk ordering, simple implementation and management, and robust customization to suit your business' brand. Small businesses can purchase, setup and remotely manage each Echo device on their properties, while larger organizations can use the Alexa Skills Kit to develop custom skills that meet their customers' needs.
Alexa for Hospitality launches later this summer. The service is currently invite-only.