This week, Facebook announced the release of their new Portal and Portal Plus video chat devices with built-in Alexa. It has been long-rumored that Facebook would jump into the hardware space, and with the Portal family of devices, it's clear they are hitting the ground running.
Hands-Free, Worry-Free
The Portal and Portal+ are rather simple in appearance. The Portal devices are designed to act as an easy-to-use, hands-free video call device with built-in Alexa support. Inside their simple exteriors, however, you'll find a suite of features that aim to improve the video chatting experience.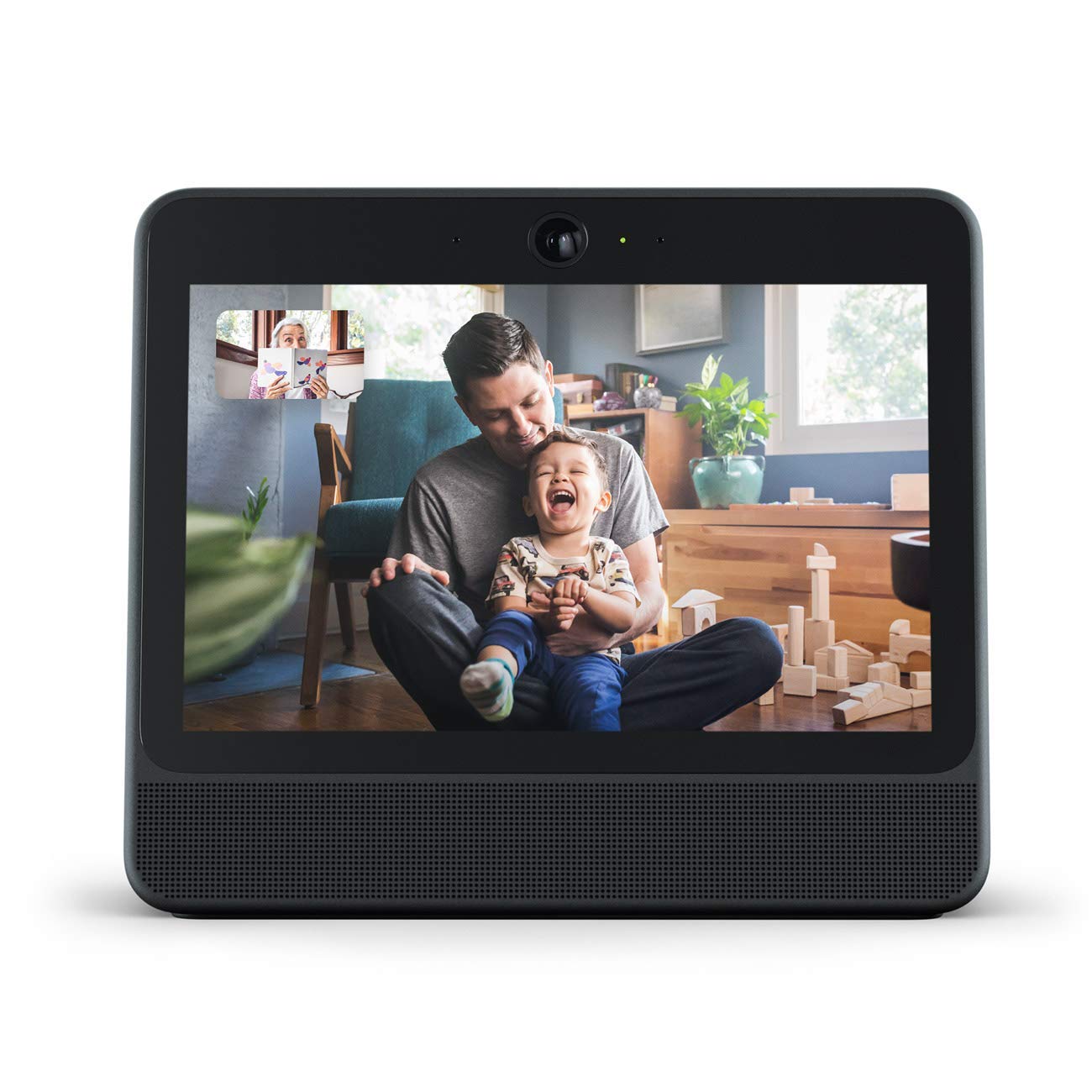 "With Portal, story time will never be the same. With music, animation and augmented reality effects, Portal lets you become some of your children's favorite characters as you read along to well-loved stories. And if friends or family also have Portal, you can listen to your favorite music together as if you were in the same room, without delays or feedback."
Amazon's Alexa service enables Portal users to ask questions, set timers, control smart home devices, view the weather and of course, add to their Amazon shopping list. Facebook's Portal and Portal+ can place video calls to anyone with Facebook Messenger (whether or not they own a Portal). Portal can also allow you to interact with some Facebook content via what they call Superframe, like displaying photos or reminding you of birthdays.
Portal Smart Camera
Perhaps the most interesting feature of the Facebook Portal is what they're calling their "Smart Camera," an adaptive camera solution to the fact that the Portal is a stationary device.
Rather than require users to stand still in front of the mounted camera, Smart Camera pans and zooms with you as you move about your space. Not only does Smart Camera follow you during your call, but it will actually widen its view when new people enter the conversation to keep everyone in frame.
The Smart Camera is a 12 megapixel censor with the ability to see a 140° DFOV.
Smart Camera may be the feature most emblematic of Facebook's design philosophy. The Portal and Portal+ aim to remove as many obstacles as possible between you and who you're calling.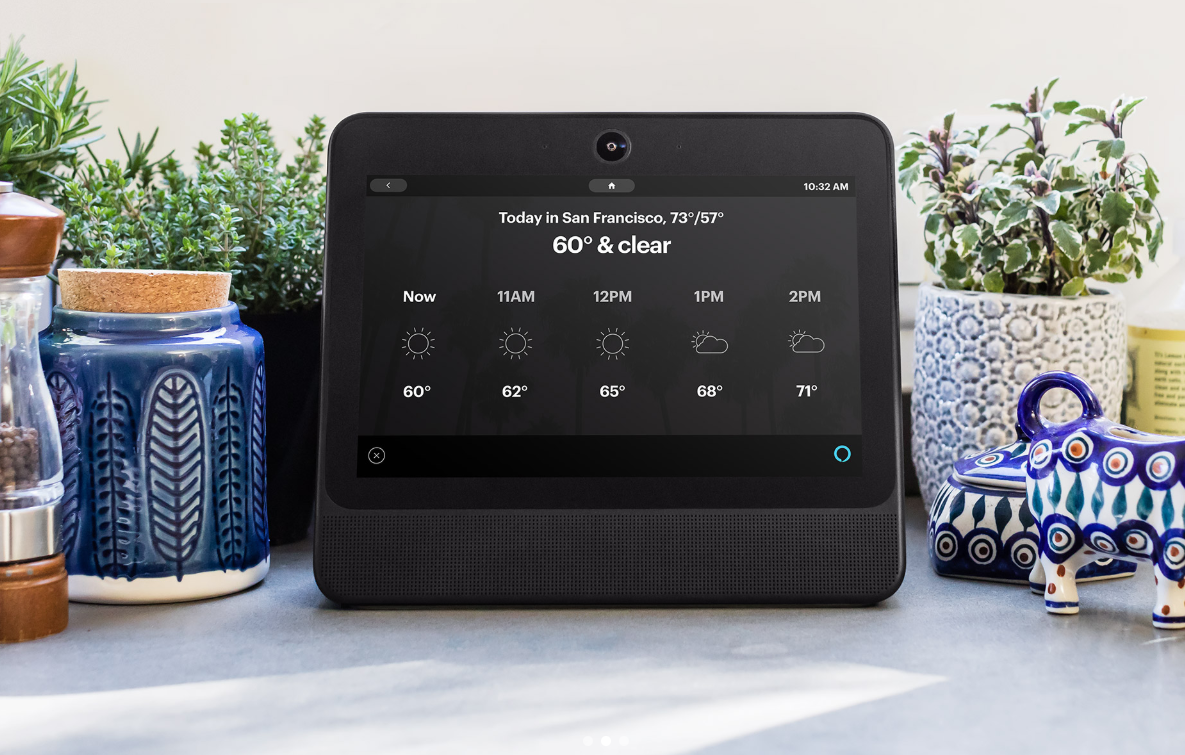 "Private by Design"
It comes as no surprise that the Facebook Portal – and all connected devices – raises concerns of privacy. Facebook has, of course, anticipated this, reassuring consumers that the Portal is "private by design." So much so, in fact, that privacy is a leading bullet point in their marketing of the device.
Facebook's official statement on privacy reads:
"Facebook doesn't listen to, view or keep the contents of your Portal video calls. Calls on Portal are encrypted, so conversations stay between you and those you're calling. You can also completely disable the camera and microphone with a single tap, or block the camera lens with the camera cover provided."
In addition to their data privacy statement, Facebook has built the Portal to operate using AI technology locally. That means unlike Facebook photos on the site or app, for example, the Portal does not use facial recognition or identify users. No AI or recognition is done on Facebook's servers – only on the Portal itself.
Portal vs. Portal+
Facebook is launching their Portal line with two devices: the Portal, which retails at $199.00, and the Portal Plus, which retails at $349.00. On release, both devices come with deep discounts if ordered in multiples.
What is the difference between the Portal and Portal+?
While there are a handful of upgrades included with the Portal+ like higher resolution image and more powerful speaker, the primary draw will likely be the display itself. In contrast to the baseline Portal's 10.1″ 720p display, the Portal+ comes with a rotating 15.6″ 1080p display. That means the Portal+ can rotate to either portrait or landscape orientations, depending on your needs.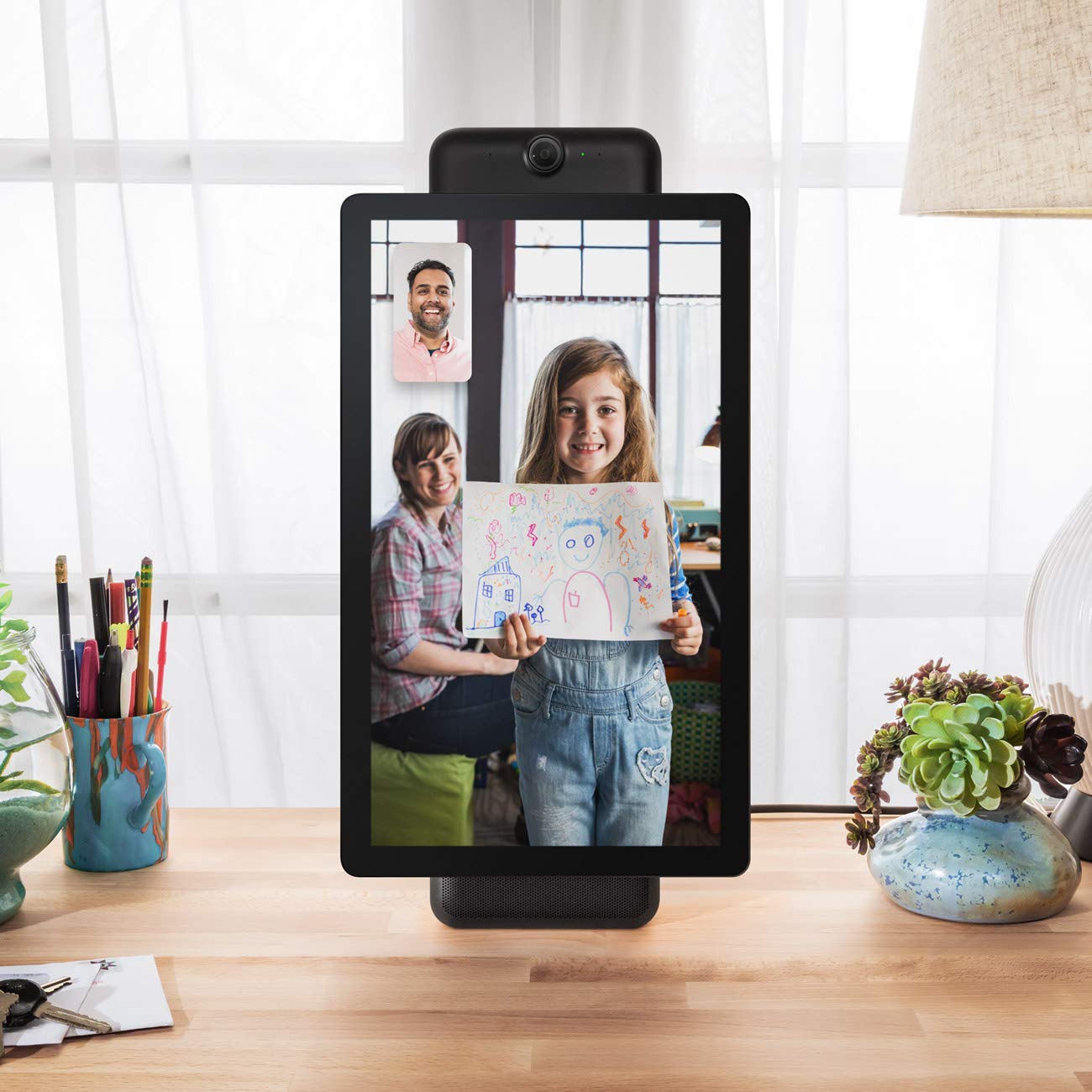 The Facebook Portal and Portal+ are available now for pre-order, with a release date of November 8th, 2018.