Having a smart home means many little conveniences. You can set temperature, control TV and Internet access from anywhere. A smart home also allows for home security by remote, with smart cameras that track what is going on in your house. Amazon is finally entering the realm of smart home security with the Cloud Cam and Key. While they are hardly the first to do so, this product comes with a twist.
Late this year, Amazon added another member to the Echo family: Cloud Cam and Key. Key is a unique service for Amazon Prime Members where Amazon will deliver packages into your smart home. Yes, you read that right. With Cloud Cam, the ever-wise Alexa will track and provide real-time visual footage of what's going on inside smart homes. Real-time activity could now include that moment when approved delivery workers to unlock your door, open it, and leave your packages inside. For anyone who has ever had to deal with delayed delivery notifications, if you have ever waited for packages to arrive so you don't leave it out on the stoop and possibly forget because you enter the house another way, the possibilities are endless.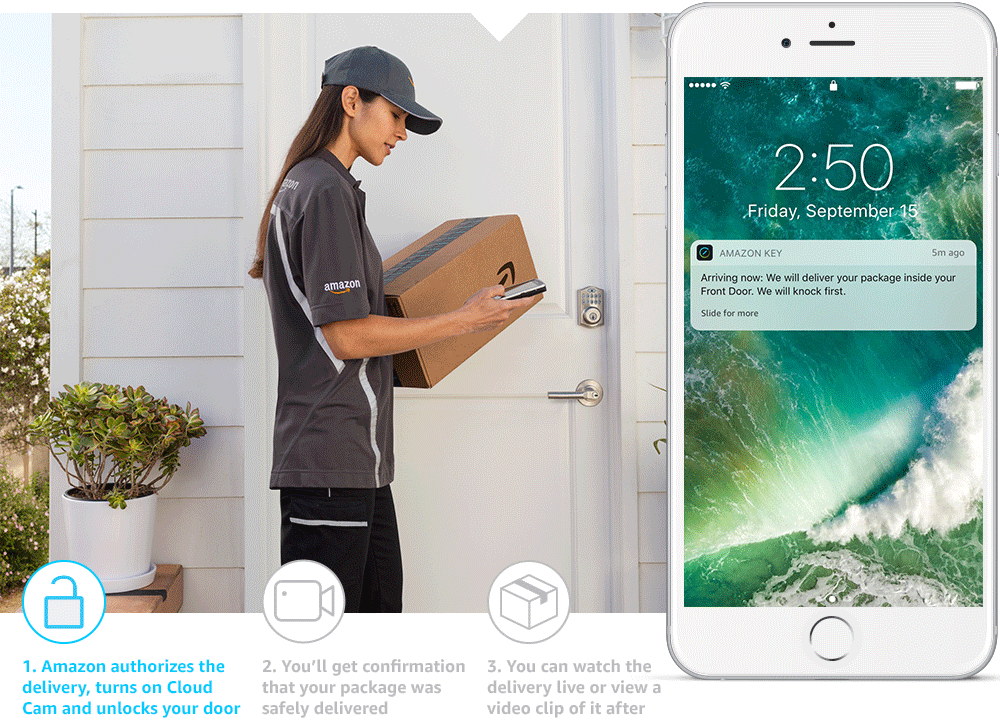 Key isn't just – or even mainly – for Amazon deliveries. Ultimately, the purpose of Key is to allow you to allow anyone into your home, wherever you may be. Cloud Cam and Key will – with your approval – recognize and admit Amazon delivery workers. Key will also allow you to admit other people too, such as that spouse or child who keeps getting locked out, such as yourself – if you often find yourself locked out of your own house. In time, Amazon hopes to make Cloud Cam more intelligent, able to tell the difference between masked intruders and your troublesome pets. What do you think of this development? Can you picture how a spare Key like this one could work in your home?