Freelancing is considered an attractive option for those who desire to have enough control over their work. A freelancer is more of a self-employed individual because you get to work as a contract staff with the privilege of deciding what job(s) you want to take and what you wish to reject.
With the Covid-19 break in 2020, more attention has been drawn to freelancing jobs than in the previous years. We now have more people working from the comfort of their homes as freelancers. This means that there is increased competition. Therefore, it becomes exigent to step up the game.
Here are the ten best tips for freelancers in 2021, so get ready to do it better.
Plan – Benjamin Franklin, the founding father of the United States, quotes that "By failing to prepare, you are preparing to fail." Planning is a vital aspect of a process as a goal is nothing without a plan. For every one of the goals you write out, state your actions to achieve them. For example, your goal can be to get the number of your hires increased by 50%, and it will end up being a wish if you do not back it up with a plan.
Find a Niche and Focus – As a freelancer, you need to be mission-driven. Find a niche to specialize in. "Jack of all trades, master of none," goes the popular saying. Say, you have the idea of graphics designing, you can do article writing, and you like photography, too. It is good that you can do all of these, but you should stick to the one you are best at. Focusing on this alone allows you to become a master in that field.
Do it smart – You need smart work and not hard work. In this age where we have technology within our reach and tools at little to no cost, it is smart to use them. They ease work stress and make work come out faster and better. For example, if you want to get smart at managing time, consultant time tracking is a useful tool.
Fix your working hours – You need to have time under your control and decide if you want to work full time or part-time. Fix your working hours. It can be 6-hours a day or 36 hours in a week – only make sure to fix what suits you. You have that much flexibility.
Decide on your service charge – The reason you seek to pursue the business of freelancing is so you can earn some fast cash. Therefore, there is no point running away from getting your service charge fixed at whatever rate you want it. You need to be reasonable with it, so you don't scare your clients away with exorbitant charges.
Understand the Pros and Cons – There is no job without Pros and Cons. As a freelancer, identifying and weighing the Pros and Cons is an advisable thing to do. One of the cons can be getting stuck with handling workloads. The earlier you know and are prepared, the better it is. The bossy feeling that comes with you realizing you have the flexibility and freedom to decide what job(s) you take can also be one of the Cons.
Create a good rapport with clients – As a freelancer, the jobs you do are not about you or how you feel, but about your clients. Get yourself in the good books of your clients by creating an excellent first impression. Give them something to make them calling back. Ask them to drop their testimonials, request referrals, and engage them in rapport-building conversations when possible.
Market yourself – Content marketing is a way of marketing yourself everywhere. It has to do with the content creation about services you offer targeted at platforms where your prospective clients are – Facebook, Twitter, and so on. By marketing yourself, you will be able to find paying clients.
Keep Researching – The key to keeping up as a regular and trusted freelancer is to keep up with your researching skills. You don't stop researching because you think you are doing well; you need to continue to pay close attention to your competitors. Educate yourself and make room for improvement.
You need a mentor – In choosing a mentor, there is the need to be wise and intentional. A mentor in your niche is an influencer, someone who understands what success as a freelancer entails and is ready to guide you through. You could be lucky to get a freelance mentor who would not charge you, but you should know that some mentors require you to pay for their mentorship service. Whichever it is should be a win-win for you.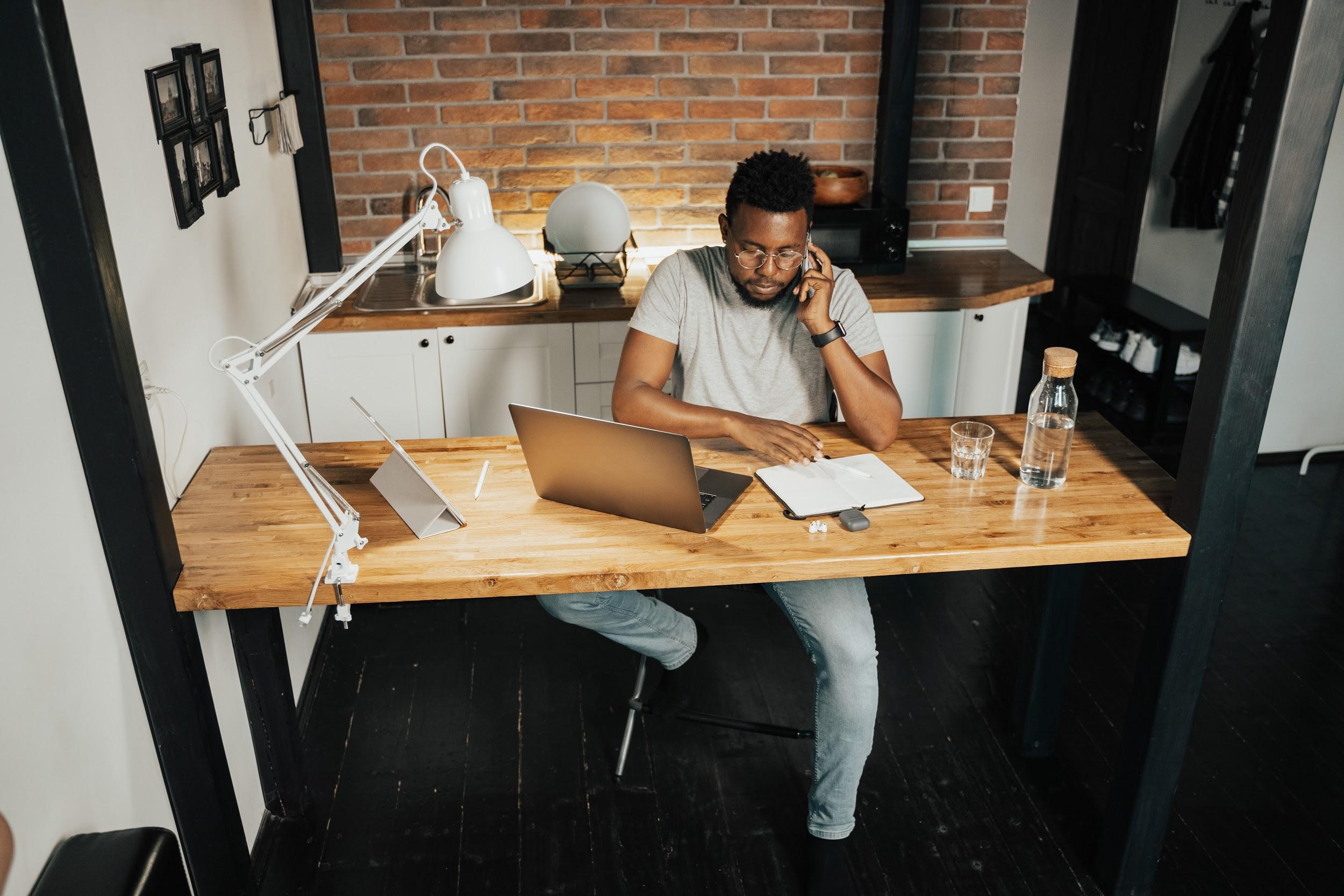 Image Source: https://www.pexels.com/photo/man-working-from-home-5198240/
In conclusion, the year 2020 came with its lessons, and we have learned all we need to know. With the tips mentioned above, we are sure you will be freelancing smarter and better in the year 2021.
Feel free to drop your comments, suggestions, and feedback. We will be waiting to read them.
Author's BIO: Lori Wade is a journalist from Louisville. She is a content writer who has experience in small editions, Lori is now engaged in news and conceptual articles on the topic of business. If you are interested in an entrepreneur or lifestyle, you can find her on Twitter & LinkedIn. She has good experience and knowledge in the field.