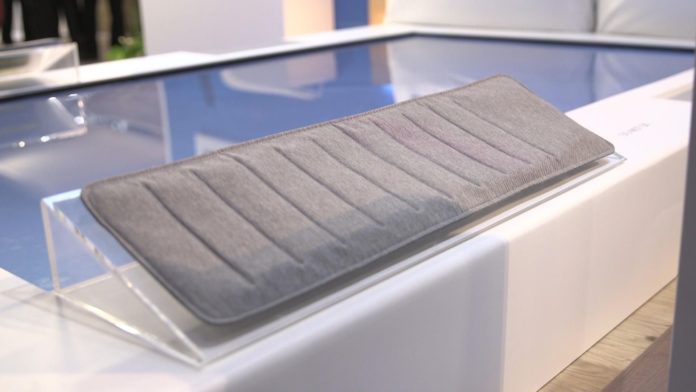 Smart home technology and automation have slowly moved into every room of the house. At CES 2018, smart sleep technology was on full (and queen-size) display.
Nokia Sleep
With a more palatable price tag, Nokia Sleep is a wifi-connected mattress pad which slides underneath the mattress. Using Nokia's Health Mate app, which is now integrated with Alexa, sleep data is recorded and analyzed. Notably, Nokia Sleep has the ability to pair with other devices using IFTTT. Sleep data from the device triggers room settings such a lighting, temperature, and ambiance upon sleeping or waking. The Nokia Sleep sensor is expected to ship in the first quarter of this year and will cost $99.95.

Magni Smartech Smart Bed and Integrated Sleep System
From Italian mattress maker Magniflex, the Magni Smartech Smart Bed and Integrated Sleep System is sure to turn the heads of the worn and weary. Capable of full-body massage, the bed records and analyzes data about users and their environment including wake up time, hours slept, heart rate, body movement and more. Perhaps the most enticing and welcomed feature is the advanced programming available through the app which has an anti-snore function. When engaged, the anti-snore function automatically raises the head of the snoring partner until the snoring stops. With a price tag of $20,000, only the most desperate will be willing to shell out those kinds of bucks for a snore-free night's sleep.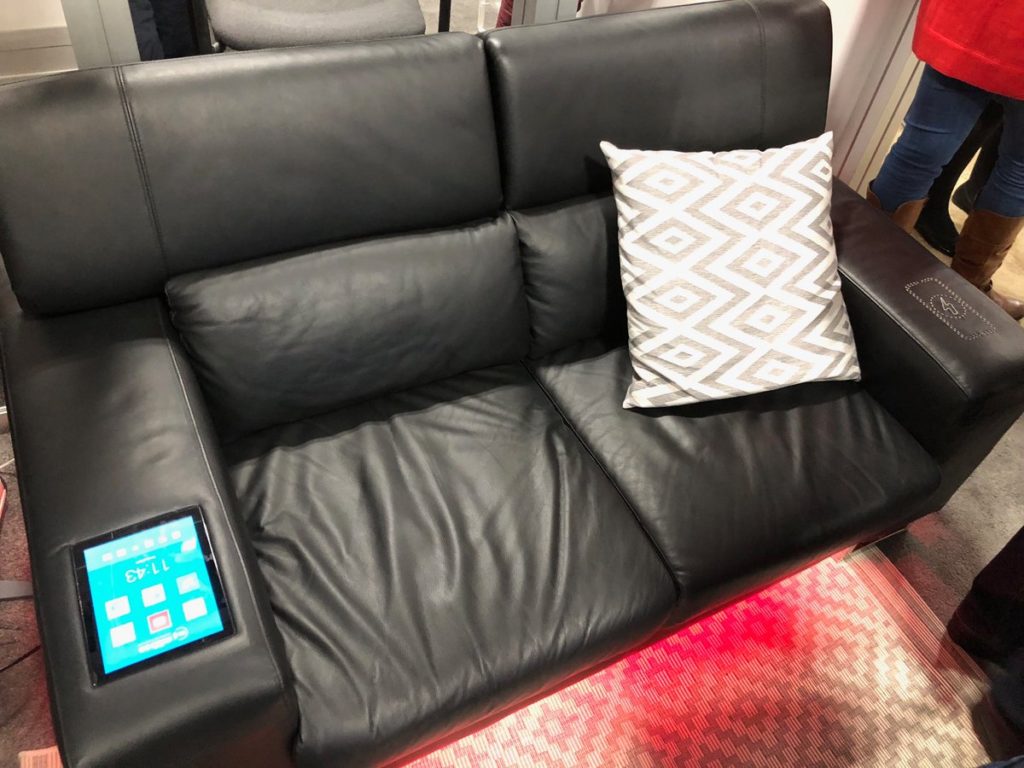 Miliboo's Smart Couch
If you're unfortunate enough to find yourself sleeping on the couch (maybe due to a snoring partner), French furniture retailer, Miliboo, aims to make your night more pleasant. The couch itself serves as a hub for the entire home. "Miliboo smart couch is an interactive control platform for the entire home – including smart home devices, the Internet, TV, and music," said Miliboo founder Guillaume Lachenal. "Our connected sofa revolutionizes users' daily routines and particularly the home theater experience, thanks to a vibrating seat with motion sensors and amplifiers."
At CES 2018, smart sleep technology proved to be a sector of the smart home industry that continues to expand, innovate, and help us all get a better night's rest.