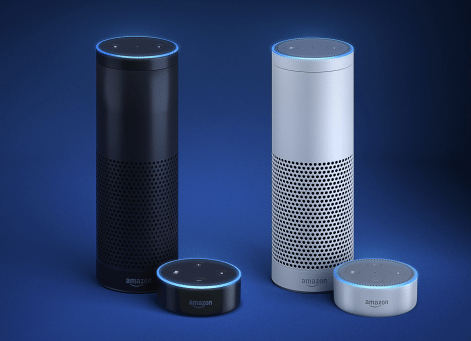 Virtual reality was widely tipped to be the breakthrough technology in 2016, but it appears that voice-activated personal assistants have stolen VR's thunder.
As the year draws to a close, the market has one dominant force, a potential usurper and a plethora of technology companies working on their own voice user interfaces. Speaking into thin air to find out information, turn out the lights or even order pizza has become the norm in the last 12 months, with one device leading the way in the voice-activated sector … the Amazon Echo.
Amazon has always been a "kitchen sink" sort of company, which has meant that announcements regarding the Amazon Echo have come at a rapid pace. Trying to keep up with every new voice-activated feature or nuance that has been added to the device in 2016 has not been easy, but it is fair to say that the last 12 months have been a success for the Echo.
Business Insider reported that Amazon sold around 5.2 million units in 2016, doubling the number that it sold in 2015. The device is now available in three countries—the United States, the United Kingdom and Germany—and is expected to roll out to more in the near future. Amazon also expanded the Echo family this year, with the original speaker-like device joined by the smaller Echo Dot and the portable Amazon Tap.
5 Issues Facing the Future of the Apps Economy
Get ahead of the future of the apps economy by knowing the current trends in app development
Get It Now
The success of the Amazon Echo is largely down to the "brain" behind the device … Alexa.
In a small pool of home-based voice-activated personal assistants, Alexa is the queen. In terms of famous "computer voices," Alexa ranks up there with K.I.T.T. from Knight Rider, Stanley Kubrick's HAL and Captain Jean-Luc Picard's "Computer." As the voice of the Echo, Alexa has transitioned from cult status to an indispensable part of device owner's lives.
In 2017, Alexa will be moving into the enterprise space with thousands of Amazon Echo devices installed at the Wynn Las Vegas hotel. Wynn Resorts chairman and CEO Steve Wynn called the device "quite perfect," stating that Alexa had made the job of delivering a memorable guest experience "effortlessly convenient."
Alexa Is The Real Power Behind The Amazon Echo
These sort of plaudits have followed Alexa through the year.
The reason is simple. Alexa possesses thousands of voice-activated "skills" that have been built to inform, entertain, control and make life easier. These skills are basically apps that people enable to allow them to talk to Alexa to get the answer or action that they need.
At the beginning of the year, Alexa had around 135 skills. Amazon said that she now has over 5,000, many of which are linked to well-known brands such as Fitbit, BMW, GE, Uber and Domino's Pizza. Alexa has a dedicated app store that slots these skills into familiar categories like lifestyle, smart home, entertainment, games etc., which makes finding the right skill to enable a simple task.
See also: Amazon's Alexa Can Now Control Your Television
One of the more interesting skills that Alexa gained in the year was the ability to engage in interactive games. Amazon called this skill a "companion experience," with the aim being to make Alexa a guide in choice-based scenarios. Around 20% of the top skills in the Alexa app store are games, but the majority are trivia-based and don't stand up to long-time game play.
Alexa is also a fact checker. During the U.S. presidential election, people could ask Alexa if the word salad coming out of Donald Trump's mouth contained any actual facts or if Hillary Clinton was actually responsible for Bengazi. With Trump's inauguration a few weeks away, there is a strong possibility that the fact-checking skill may be used on a regular basis in the coming months.
Other skills such as the ability to unlock car doors, order an Uber, get recipe ideas, discover whiskey facts, learn the secrets of mixology, get flash updates from broadcasts, or finding out how the Curiosity Rovers is doing on Mars have all added to Alexa's reputation as the voice of the personal assistant sector.
Alexa even had a starring role as part of Super Bowl 50 with Alec Baldwin using its insights in the commercial breaks to unveil a snack stadium built with her advice. The ad was the first time that the Amazon had ever advertised the device to a wider audience, with a general consensus that the high-profile nature of the placement helped consumer awareness of voice-activated devices.
And let's not forget that she can play music through a number of streaming services … but Alexa was always more than just a speaker.
The key to this impressive ramping up of skills can be traced back to Amazon's decision to make the ecosystem available to developers from day one.
Developers were given access to two SDKs—the Alexa Skills Kit and Alexa Voice Services. The Alexa Skills Kit is the voice service that is the power behind the Echo, with Amazon estimating that a simple skill can be built in around 60 minutes. Alexa's strength comes from recognizing that voice-activated interactions do not need to be complicated, although she does suffer from a lack of any real contextual conversation.
Increased Competition In 2017 Will Test Alexa
It is probably fair to say that the Amazon Echo's success this year has come from a lack of competition. Voice-activated personal assistants have had a checkered history—Apple's Siri, for example, gained a reputation for being quite useless—but the emergence of Alexa as a (relatively) competent vocal resource has sparked the sector into life. Gartner predicted that the voice-activated device market will be worth around $2.1 billion by 2020, although only 3.3% of households would own a device.
The recent release of Google Home has been acknowledged as the first real challenge to Alexa's dominance.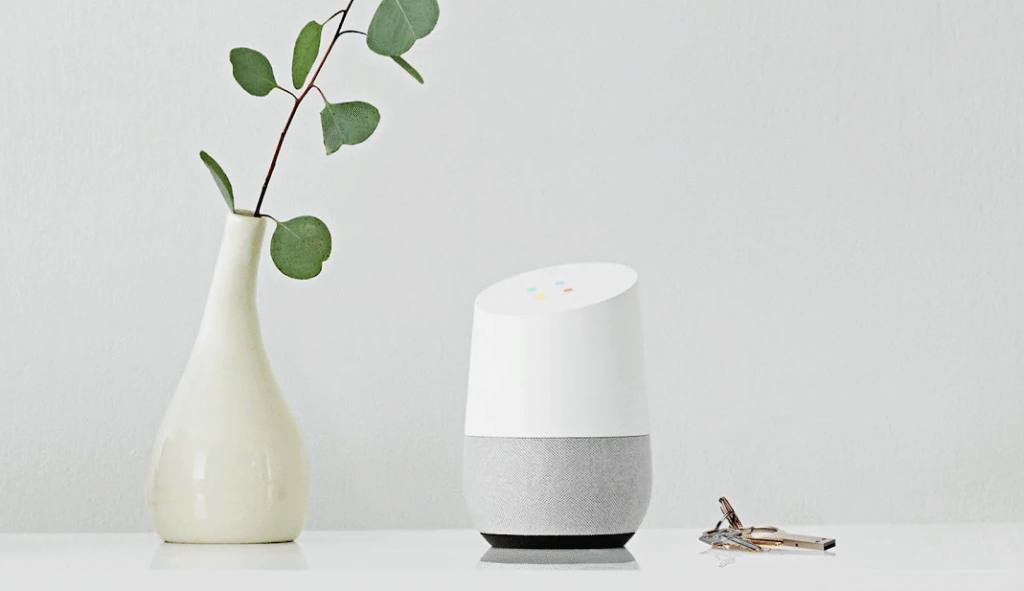 Google's intentions for the voice-activated personal assistant market were made clear at its I/O 2016 developer conference, with the device hitting the shelves in October. A few weeks later, Google announced that developers would be able to build "conversation actions." These actions would allow people to have contextual interactions with Google Home—something that Alexa does not provide at the moment.
Microsoft is also investing time and money into voice-activated personal assistants. In early 2017, developers will be able to access the Cortana Skills Kit and the Internet of Things-centric Cortana Devices SDK, which could take voice-activated devices to a new level. The one advantage that Amazon has is that the Amazon Echo is over two years old and has brand awareness among consumers.
What is clear is that 2016 has been a solid platform in which to increase voice interactions with stand-alone devices. The Amazon Echo has been the poster child for voice user interfaces, thanks to Alexa's enhanced and improving capabilities. Alexa does have flaws, but these are likely to be identified or corrected as competition increases.
At the end of the day, the fact that more people are comfortable with speaking to a device that is quietly sitting in the corner of the room is a good thing. Voice interactions are a natural part of life, talking to a machine should be just as natural.
Like what you've read? Subscribe to ARC here and you'll receive articles in your inbox daily at 4PM ET!