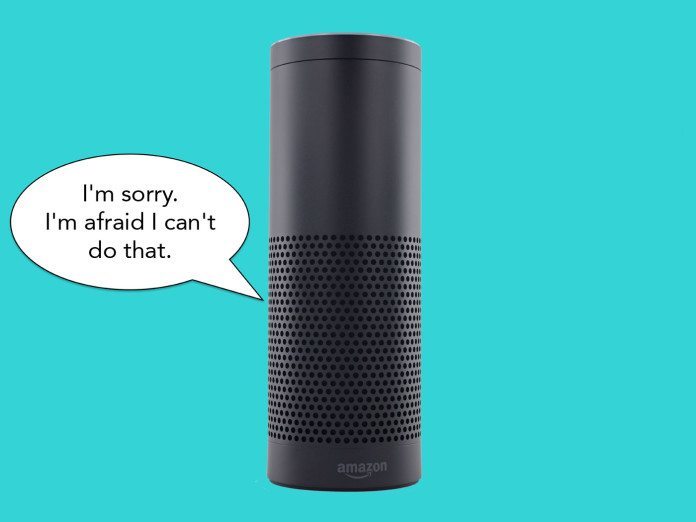 Amazon Echo has come out as an apparent winner in the arena of home assistants. She will read you the morning headlines while you are sipping your morning coffee or else be preparing your breakfast. She will also give you the weather forecast before you stepping out for a long tough day and call you a taxi. She can order you pizza on lazy Sundays and play your favorite songs. Undeniably, Amazon Echo has come a long way silently yet steadily. However, wondering if it could incorporate a couple of more things in her slate of features:
Make calls on my behalf, in my voice: Because she is my Personal Assistant, I would want Alexa to take notes from me and make calls on my behalf. That could be a call to my husband or my colleague in the office. It should be like, "Alexa, call Mark in my office and inform him that I will be 10 minutes late for the office today." Ideally, Alexa should be able to store my phone book and do the needful. Importantly, I would want Alexa to pass on the message in my voice and not a recorded note indeed.
Email: Not just calling but also emailing is what I wish Alexa could do for me. It should be convenient like, "Alexa, write an email to [email protected] that his quotation for fixing up the office garden is under consideration." It would be amazing if I could do some of the small office errands with her help, sitting on my couch at home.
Order Grocery: Those days when I feel like cooking the most; I find my fridge empty. I cannot understand the secret behind this coincidence but this happens with a lot many people I guess. It would be so handy, if Alexa could order grocery and within minutes, packets get delivered at the doorstep. Just like Dominos delivering Pizza to us, it could be Walmart delivering grocery, Walmart as a third party skill in Alexa would definitely be appreciated.
Tell recipes: After a tiring day, when I am at my wits end and cannot think of what to cook, if Alexa could suggest me a simple recipe for a quick dinner using the limited ingredients available at home; it would be marvelous.
Give me tips on basic and doing other household chores: Fitting, plumbing, cleaning, and gardening are some of the household chores that can bore a hole in your pocket if your chose to pick an expert help. Hopefully, if we could get some basic quick fixes from Alexa it will turn out to be super helpful and useful.
Help me find my lost stuff: A study suggests that people spend a lot of time searching for petty yet important stuff like car keys, spectacles, mobile phone, wallet, etc. How about Alexa keeping an eye on me regarding where do I usually keep these super important everyday things; collect data regarding user behavior, and draw some valuable analytics to suggest possible places where I can search for these essential possessions.