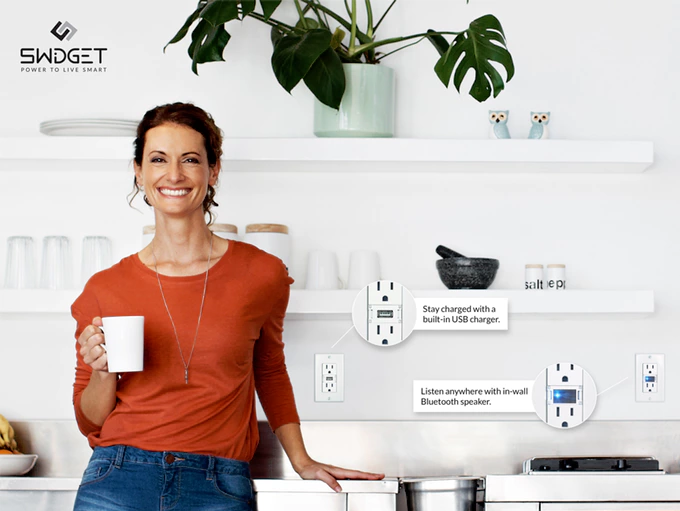 Wouldn't it be nice if all of your smart home devices were easily movable, interchangeable, played nicely together and were practically invisible to boot?
This is the idea behind Swidget, a modular smart home system now seeking funds on Kickstarter. At its core, Swidget is just a regular wall outlet, innocuous and unobtrusive. The outlet replaces any normal outlet in the house, using only the existing wiring. The magic is in the receptacle between the two standard plugs. Here, users can pop in one of a long list of inserts with specific functions.
Plug-ins include:
Temperature and humidity sensors
Cameras
Motion sensors
Wi-Fi and other network extenders
Bluetooth speakers
USB outlets
Power consumption sensors
App-controlled electrical outlets
IR/Remote control
Aromatherapy devices
Night lights and emergency lighting
Carbon monoxide detectors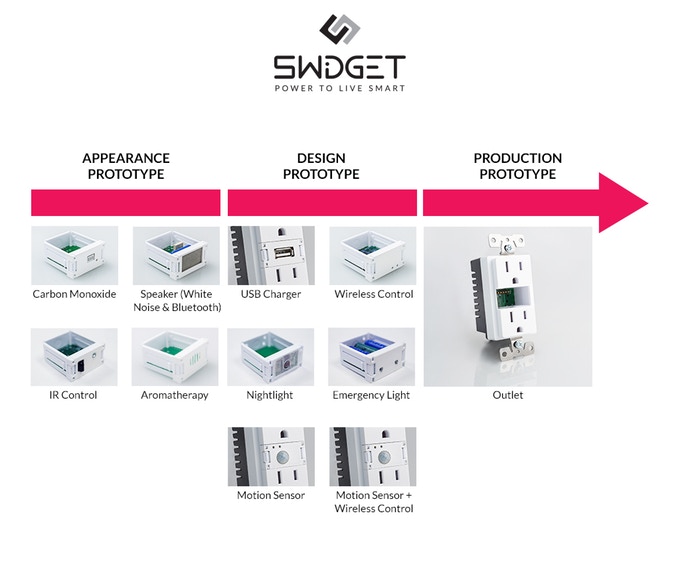 The out-of-sight factor gives Swidget special appeal. Throw in a Bluetooth speaker (or a few), and an Alexa extender, for example, in each room, and you've got on demand music anywhere in the house, without toting around any hardware.
So how will they play with other devices in the standards war? A lot of companies in the smart home game are wrestling with this problem right now, and Swidget is no different. Their route has been to simply cater to all standards. For a modular system, this makes a lot of sense. Instead of spending time and resources trying to develop an application that works well with multiple standards, (a tactic which hasn't always produced great results for others), Swidget is releasing most of its modules in whatever flavor a user might need. This is great for users, who will have one less integration headache to worry about. Whether the smart home is based on Zigbee or Z-Wave, users can simply load up on modules designed to work on their system. Here's their break down of all the ways you can use Swidgets: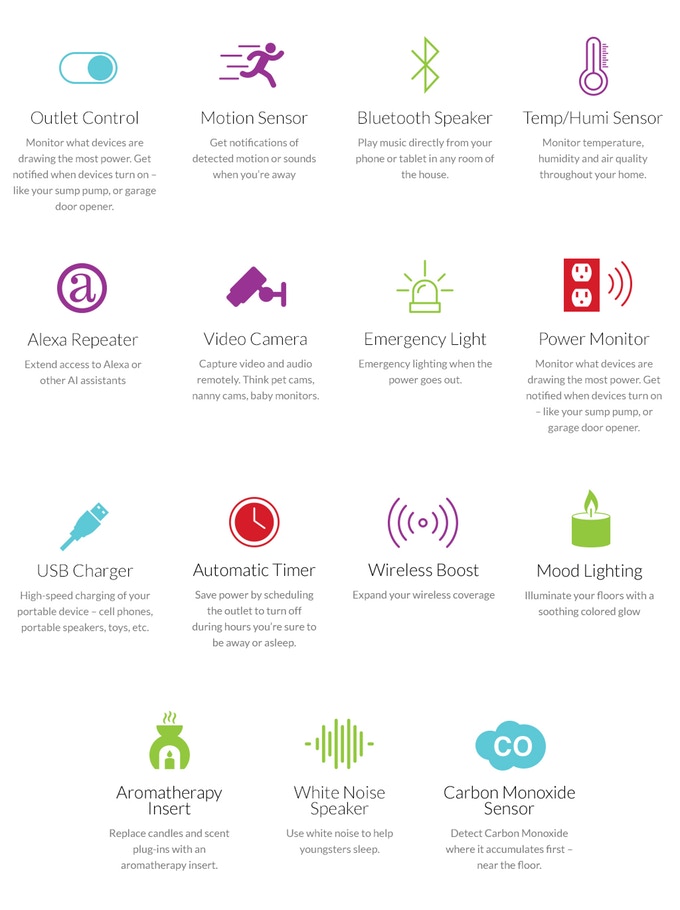 Swidget has also gambled on opening up the development process for modules, hoping to make their already long list of devices truly universal. Developers and potentially even DIY-enthusiasts will be able to buy a kit to make their own custom modules.
The Kickstarter campaign has already received more than double the intended goal, and consumers can expect the devices to hit the market next summer if all goes well.