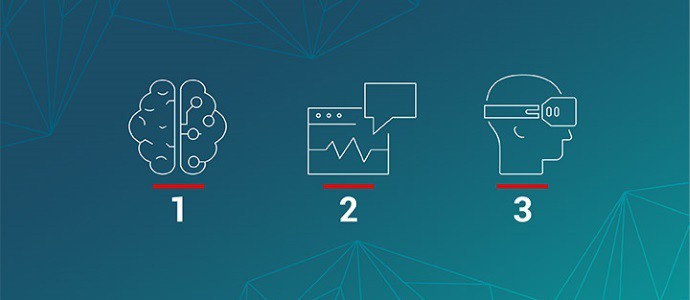 Sabre Labs has launched its first-ever Emerging Technologies in Travel report, identifying the three megatrends it believes will dominate the travel tech landscape in 2017.
The megatrends are connected intelligence, conversational interfaces and digital reality.
And there are six specific technologies driving one or more of the megatrends: augmented reality, automation, indoor location, message based interfaces, voice based interfaces and virtual reality.
Sabre Labs says that the report is its most comprehensive overview to date, and the full and free report runs to 86 pages.
Unlike many travel tech prediction papers, Sabre gives specific examples of how each of the six technologies might influence the thinking of agencies and OTAs, hoteliers, airlines and travellers,
So for example, the report suggests that airlines will be using augmented reality to train pilots while hotel staff might be able to offer real-time language translations via AR to guests as way to improve service.
Travellers themselves will expect AR-driven location-specific content, perhaps building on the lessons learned during 2016 from Pokemon Go. Sabre suggests that the game "is a veneer of augmented reality but is not the real thing" while acknowledging that more sophisticated AR, "capable of mapping virtual goods with real-world spaces", has the potential to change traveler behaviour.
Messaging has entered the travel mainstream in 2016, primarily driven by text based bots, although voice based interfaces are starting to make their presence felt – Expedia has started working with Amazon Alexa-enabled devices while Sabre itself says "it has built out various voice prototypes looking at how voice information retrieval could work in a travel context."
The Sabre report notes that voice is currently just another input mechanism. The medium-term sea-change will come when message and voice infrastructure is more closely aligned, whereas the long-term future for voice is "computer algorithms emulating human context and understanding", including the possibility of the tech being able to identify and respond accordingly to different tones of human voice.
Click here to access a summary of the report which highlights the three megatrends.
Click here for the link to the full report.
Related reading from Tnooz:
Former Expedia exec heralds voice as the next big thing (Nov16)
Thomson and Aeromexico latest to join the chatbot army (Nov16)
What does Pokemon Go mean for the travel industry? (July 2016)