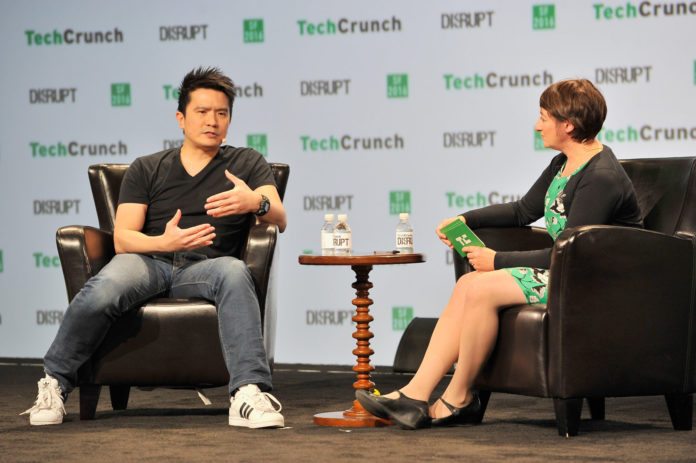 Razer CEO and co-founder Min-Liang Tan at TechCrunch Disrupt 2016.
Photo by Steve Jennings/Getty Images
Razer might be best known for high end gaming hardware and lightning fast peripherals, but the company is now ready to expand from its core business into everything from the Internet of Things, to Virtual and Augmented Reality, to robotics and big data analytics. To get there, Razer has announced zVentures — a new $30 million venture fund meant to explore new startups and technology in these arenas.
"Our focus is to bring value by sharing the solutions of our portfolio companies with the Razer community," Razer CEO and co-founder Min-Liang Tan told TechCrunch, "supporting them with our hardware and software expertise and making available our global retail and distribution networks."
ZVentures builds on two smaller funds at Razer, including the one that built the low-cost OSVR devkit and a separate fund that bought up the Android gaming console OUYA last year. According to TechCrunch, the company has already made several other deals in VR, e-commerce and gaming, but is not quite ready to disclose them at this point.
Moving forward, zVentures will be making strategic investments in the $100,000 to $1 million range and will be looking for early-stage startups that it may be able to leverage in the future. In addition to the cash infusion, the startups in the zVentures portfolio will have access to Razer's 20 million active users. For anyone who thinks they've got a startup worth of Razer's time and money, there's a handy for for submitting a pitch right on the new fund's homepage.