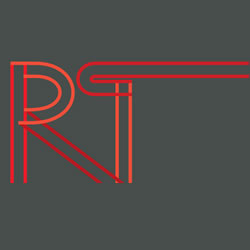 The world's most expressive and fun robotic personal assistant Available Now at Amazon – perfect for kids, families, smart home, offices, businesses, and retailers
Pilot Labs, a technology startup specializing in product design for connected home automation, today announced that the long awaited Moorebot robotic personal assistant is now available for sale at Amazon- https://www.amazon.com/Moorebot-Interactive-Wireless-Animated-Assistant/dp/B01M0F6C5U. Starting Nov 24, 2017
Moorebot combines sophisticated robotic technology and cloud intelligence with a unique "one eyed" camera design that can abstractly mimic human eye expressions. Like a living thing, it can react to its environment and even learn to respond to various spoken commands and instructions. Its sophisticated mechanical design with four high precision motors controls the movement of Moorebot's head, eye lid and eyeball, enabling a wide range of fun and dynamic movement options. It dances, it sings, it can be happy, it can display emotions.
As Moorebot can be programmed and customized for a wide variety of uses, it also makes a great gift for hobbyists and those who want to learn emerging robotic technologies.
Check out the video at https://www.youtube.com/watch?v=wBgxnRVMH8k
"Moorebot is much more than just a fun and unique animated robot personal companion for families and kids," says Chris Thomas, Co-founder and Vice President at Pilot Labs. "It can also be an unique greeter and receptionist for retailers and small businesses as well as very cute, interactive and powerful front end for smart home and automated home systems. The current version works with Amazon's Alexa voice activated interactive technology and can even be a cute alternative to Amazon's Alexa products like Echo and Dot."
Moorebot is designed to be cute, entertaining and to show emotions. By using the Moorebot app on a smart phone, it is easy for users to control the Moorebot to make it say or sing almost anything. The Moorebot's built in intelligence features include voice recognition, voice commands and camera-based biometric recognition.
Moorebot can also be used for office, business and retail applications. For example, a supermarket can utilize the Moorebot voice customization feature to create to be a welcoming greeter that can answer customer questions. A restaurant can program Moorebot to say "please take a seat" or to ask "would you like to know today's specials?"
The timer and reminder modes can be set by simply talking to it. Moorebot can also securely access and speak web based information like weather, news, music, etc. It can download and read & perform stories, tell jokes, and even dance to music, entertaining people of various ages and cultures.
The robot's various behaviors, including voice response, mechanical movement, and the "smile" LED display, are built upon an easy to program mapping engine. All the interactive patterns including voice content, mechanics, sound effects, etc., are open for editing. The company plans to release a SDK for developers to customize for different applications. Currently, the Moorebot responds to about 50 commands and over 500 conversation scenarios. Many more are in development.
Moorebot is constantly evolving. In the near future, Moorebot will be working with several leading smart home systems (Control4 and Crestron). This will be demonstrated at CES 2017 in January.
Moorebot is secure. Unlike some web connected cameras and toys, there is no way for a hacker to spy on the people when the device is not being used. "Any IP based camera at home or business presents potential privacy risk," added Mr. Thomas. "Moorebot's eyelib (the plastic lid over the eye) is intentionally designed to physically cover the camera while the robot isn't being used. It is a perfect partnership between functional part and the character design."
Moorebot Technical Details
The Moorebot can sit on a table, it can be hand held, or it can hang upside down like a bat. At the center of the eyeball is a high quality 2Meg pixel wide angle camera with face tracking capability. Up to 1080p high resolution video with H.264 compression can be either stored locally onto a micro-SD card, or via p2P IPCAM protocol, transmitted over the internet to a specific iOS or Android mobile phone. The phone can also be used to remotely control the Moorebot.
The Pilot Labs Moorebot runs on a quad ARM processor with the latest Internet of Things (IoT) technologies including ZigBee and Wi-Fi that enables connectivity to other smart home devices like lights, games, entertainment systems, appliances, etc. The system's open platform enables the addition of extra features and "smart home" applications. On Moorebot's back panel, above the speaker, is a touch sensitive region. Currently used to control volume, it can be programmed for many other customized, interactive sensing options.
For mobile operation, Moorebot can run on its batteries for up to 2 hours. More info and technical details about Moorebot is available at www.moorebot.com
About Pilot Laboratories, Inc.
Pilot Labs is a privately-funded product design and development company for connected home automation. The company is known for presenting culture and art content via Internet-of-Things (IoT) technologies. Many of the company's creations have been highly recognized, including the distinguished project, "2500 Moons in Yangzhou", the world's first smart lighting project based on visible-light-communication (VLC) technology. More information here http://www.pilot-lab.com