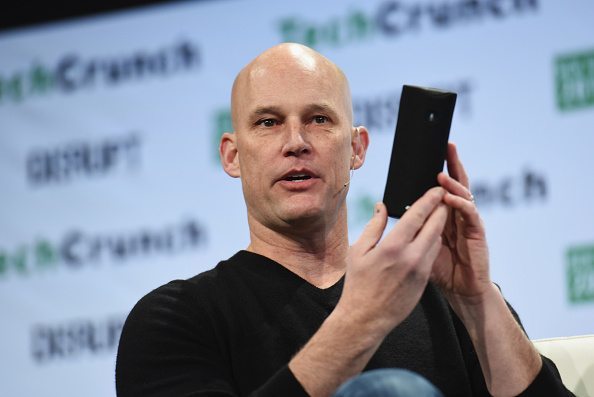 LG SmartThinQ has a new digital assistant like Amazon Alexa. Their attempt to one-up their competition fails when digital assistant turns out to be not so intelligent at all.
(Naomi Galai/Getty Images)
SmartThinQ Hub is LG's latest innovation in the "smart hub for your own" category. Every electronics company have been coming up with smart hubs left and right, but LG did not want to miss out on the fun.
LG definitely made sure they dId not miss the fun this year by making an appearance at IFA 2016. They even brought the LG SmartThinQ Hub with them at the biggest electronics trade show in Berlin. LG came up and unveiled then SmartThinQ Hub back in December, but they launched it at CES this year.
One of the LG SmartThinQ Hub's functionality is to control LG SmartThinQ Appliances. Yet, consumers have noticed something about the SmartThinQ Hub that made them question if it was really worth purchasing. As it turns out, the LG SmartThinQ Hub does not exactly possess unique designs and features.
In a report published in PC Magazine, Amazon Echo has probably found its long lost twin since the LG SmartThinQ Hub looks exactly like the Amazon Echo. For anyone who is familiar with the Amazon Echo, it is Amazon's smart speaker with a tall cylinder with a seven-piece microphone.
The only difference might be is the fact that Amazon Echo has a digital assistant integrated to it and her name is Alexa. But according to Android Authority
LG came up with their own version of Alexa and she is not that smart. LG's version of Alexa is not even automatic, she only gets activated when you push a button or a remote while Amazon's Alexa listens attentively and activates the moment you call her name, Alexa.
In that sense, it is only the physical design that is a dead ringer, but in terms of functionality – Amazon echo trumps the LG SmartThinQ Hub over all. This is most likely the reason that LG finally decided to partner up with Amazon so they can install Alexa in the SmartThinQ Hub as its built-in support. This partnership was announced at IFA 2016 just this week.
© 2016
iTech Post
All rights reserved. Do not reproduce without permission.