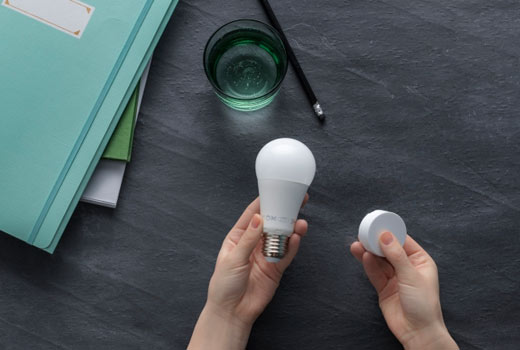 Ikea is a company that many people associate with furniture. People do not commonly associate it with technology or smart home advancements. This could soon change.
Ikea has introduced the smart . These lights are clearly meant to be simple to use and to appeal to people who would be new to smart home technology. The lights are able to be connected with up to ten used on one remote. The features are basic with the ability to turn them on or off as well as adjust the brightness level.
These lights are not only meant for basic users. The intention is to add more features in the form of future updates. More advanced users will soon be able to connect the lights with either Amazon Echo, Apple Homekit or Google Home. This will allow for smooth voice control.
Ikea is trying to appeal to a wide audience with these lights. Björn Block as the leader of the smart home department at Ikea offered his opinions about the technology. Block believes that the concerns keeping most consumers away from smart home products are the cost and ease of use. He thinks that Ikea is in a good position to show people with in-store samples how this lighting can work for them. The price is also a barrier in adopting this technology and Ikea aims to keep their price low. The Trådfri line ranges from $14.99 to $79.99 so they are off to a good start.
Feel free to keep following us for the latest updates on smart home technology.