11/8/2016

50%

50%

WUXI, China — Huawei's NB-IoT solution has won the gold medal for new technologies and products at the 2016 World Internet of Things Exposition (WIOT) in Wuxi, China October 30 – November 1, 2016. Huawei is the first company to win a significant award in the narrowband cellular IoT field, for its industrial contribution to the NB-IoT technologies with continuous innovation. Huawei has conducted lab and field tests with a number of world's top carriers, and the overall test results meet or even exceed the requirements stipulated by the 3GPP specifications. The gold medal represents the fact that Huawei's industry-leading NB-IoT solution has received high recognition from the IoT industry and also improves industry confidence in the rapid development of the NB-IoT industry chain.
"NB-IoT technologies fully meet the LPWA market requirements for deep coverage, mass connectivity, ultra-low power consumption, and ultra-low costs," said Zhu Cheng, General Manager of Huawei's Cellular IoT product line. "With this leading NB-IoT solution, Huawei will continue working together with carriers and vertical industries to promote the implementation of commercial NB-IoT applications. Besides technological innovation and product development, Huawei will proactively and relentlessly promote construction of the NB-IoT ecosystem and boost incubation of NB-IoT applications for a prosperous future for the NB-IoT industry."
Huawei provides an industry-leading E2E NB-IoT solution After the NB-IoT 3GPP standards were officially frozen in June 2016, Huawei released the E2E NB-IoT solution in September of the same year. Meanwhile, Huawei launched the world's first dedicated NB-IoT chip, supporting all deployment modes defined in 3GPP standards. This E2E solution covers chips, access network devices, and a cloud IoT platform.
Huawei provides an industry-leading developer-oriented open platform The IoT field requires not only solutions for carriers but also an open platform for developers. Huawei provides an E2E open scheme and environment for developers, including various terminal development tools (the EVK test board, test terminal, and USB dongle), LiteOS terminal exposure capability, NFV-based IoT platform, and the SoftRadio development environment. This comprehensive platform facilitates NB-IoT application development.
Huawei proactively promotes construction of the NB-IoT ecosystem Huawei, together with GSMA and other partners, initiated the founding of the NB-IoT forum. Currently, this forum has attracted 41 members and will open to vertical industries. Huawei and partners worldwide have established seven NB-IoT Open Labs, where smart parking, smart water and gas meter reading, smart street lamp, and other NB-IoT applications have been incubated.

This gold medal marks a new start on the road for Huawei to pursue higher achievements with the NB-IoT solution. Huawei has started deploying pilot NB-IoT sites with world's leading carriers. It is expected that 20 commercial NB-IoT networks will be deployed by the end of 2017.

(0) |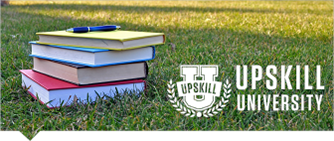 Light Reading's Upskill U is a FREE, interactive, online educational resource that delivers must-have education on themes that relate to the overall business transformation taking place in the communications industry.
NEXT COURSE
Wednesday, November 9, 1:00PM EST
MANO 101
Toby Ford, AVP, Cloud Technology, Strategy & Planning, AT&T

UPCOMING COURSE SCHEDULE
Friday, November 11, 1:00PM EST
Open Source for NFV MANO
James Crawshaw, Senior Analyst – OSS/BSS Transformation, Heavy Reading
Wednesday, November 16, 1:00PM EST
SDN 101
John Isch, Practice Director, Network & Voice, Orange Business Services
Friday, November 18, 1:00PM EST
SDN & Open Source
Christopher W. Rice, Senior Vice President of AT&T Labs, Domain 2.0 Architecture and Design

in association with:

Live Streaming Video

Charting the CSP's Future
Six different communications service providers join to debate their visions of the future CSP, following a landmark presentation from AT&T on its massive virtualization efforts and a look back on where the telecom industry has been and where it's going from two industry veterans.






Upcoming Live Events

November 30, 2016, The Westin Times Square, New York City

December 1, 2016, The Westin Times Square, New York, NY

December 6-8, 2016, The Westin Excelsior, Rome

May 16-17, 2017, Austin Convention Center, Austin, TX

Hot Topics