How to use Amazon Echo skills
Amazon's Alexa can do a lot, but she can only do certain things if you enable the relevant features in the app. Even then, you still need to know how to use Amazon Echo skills, but here we'll explain everything you need to know
Supercharge Alexa by enabling skills
---
Amazon's Echo can do a lot out of the box, and we've explained exactly how to use Alexa here. But you can add skills to her repertoire to enable Alexa to do a whole lot more. Here's how to use Amazon Echo skills
We're going to assume you have an Echo, an Amazon account and have Alexa already set up: if not, this article is very unlikely to be any use to you at all. You can buy an Echo Dot for £49.99 from Amazon, and we think this is the best-value option.
How to enable Alexa skills
Enabling skills is very straightforward. In the app, swipe right so you can see the menu. Tap on Skills and you'll see what amounts to an app store where you can browse categories or search for what you're after.
Usefully, Skills are rated by users so you get an idea of whether it will be any good or not. But since Skills are free, you can still try them out and disable them if you don't like them.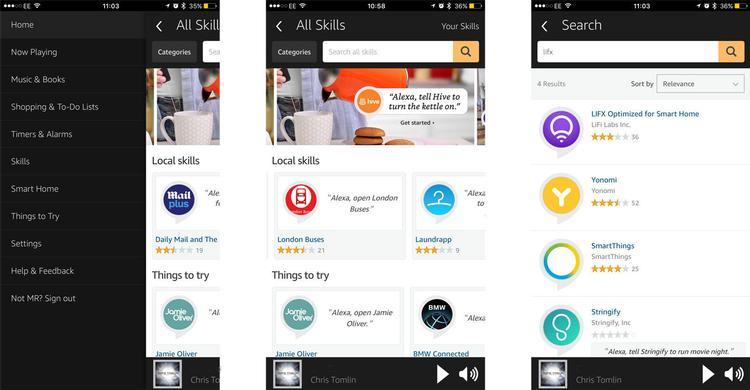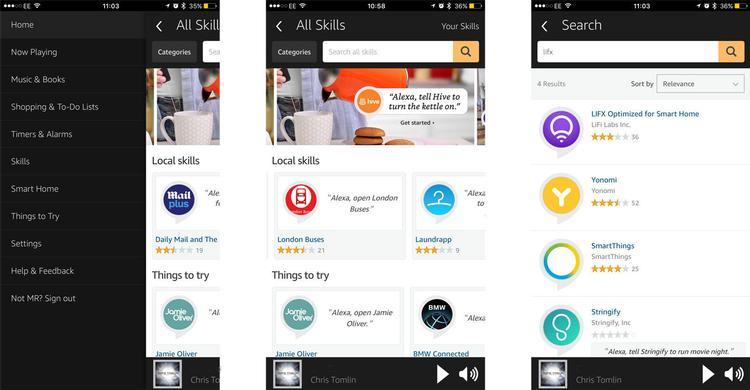 When you've found something, it's a simple case of tapping the Enable Skill button. It's no different from installing an app, except that there's no need to download anything or use up storage space on your phone: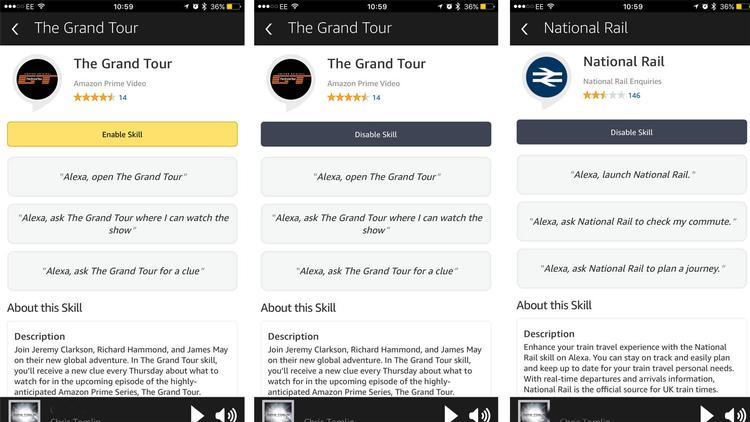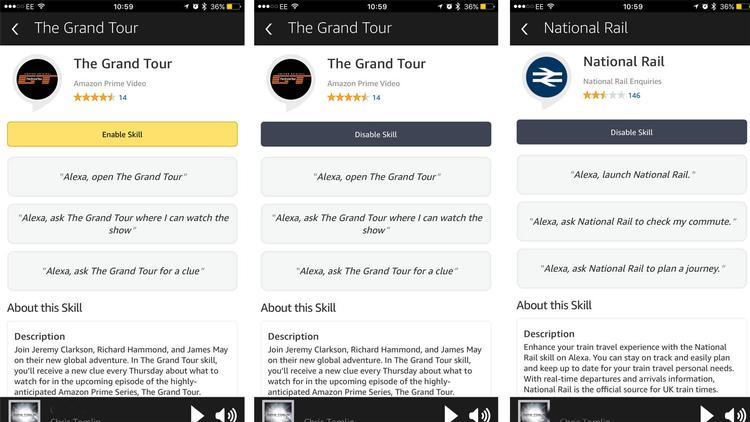 How to use Amazon Echo skills
In the description of a Skill (as shown in the images above) it will tell you what to say to Alexa to use it. For example, if you commute on a train, you can enable the National Rail Skill. But although you can say "Alexa, what's my commute" out of the box, to use the specific National Rail Skill you have to say "Alexa, ask National Rail to check my commute".
Some skills are better than others, and you'll usually find their limitations. National Rail is great because you can set up your starting and ending stations by talking to Alexa: you don't have to use the app. If you want to check times on a different route, you have to say, "Alexa, ask National Rail to plan a journey".
The important point here is that you will have to check the Skill's description to find out what you can say and how to phrase it. (Incidentally, we had no issues setting up or using the National Rail app, but it does appear from the low rating that others have.)
Optimised for Smart Home skills
Let's use another example: LIFX smart lights. LIFX is an "Optimised for Smart Home" skill. This means you don't have to say, "Alexa, ask LIFX to …." because optimised skills are like native skills. So you can more simply say "Alexa turn off the lights".
Content continues below
When you enable the LIFX Skill, and this is typical of smart home skills, you will have to log into your LIFX account in the app in order to authorise your Amazon account to use those login details and control your devices. You'll also have to name (or re-name) lights or groups of lights in order to control them with your Amazon Echo.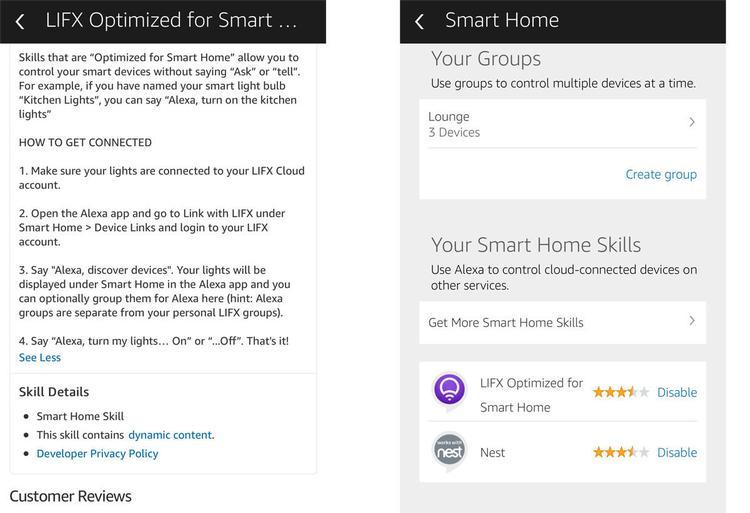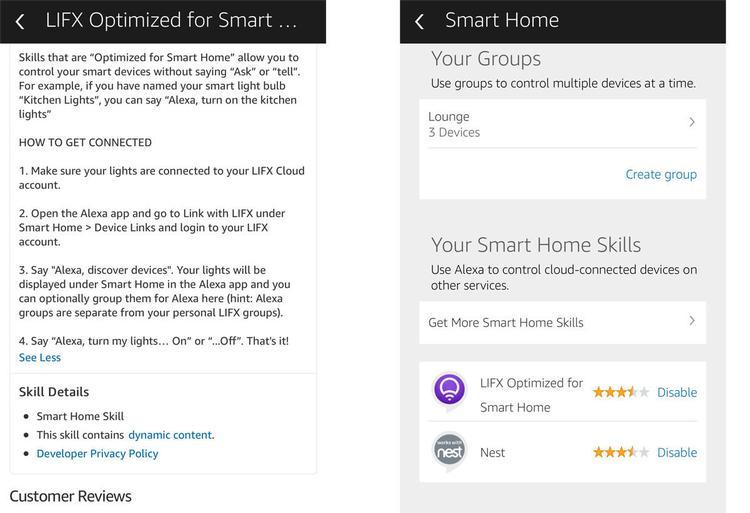 If you have a group called Lounge, you can say, "Alexa, turn on the lights in the lounge", but you can more simply say "Alexa, turn on the lounge". It might sound odd, but the simpler the command, the more chance it will be correctly understood and executed.
It's well worth checking out the Yonomi skill as this connected home app can make multiple things happen with a single command, such as dimming the lights and turning up the heating. Currently Alexa can only do one thing at a time, but enabling Yonomi allows you to create Routines (like Apple Home scenes or IFTTT recipies).