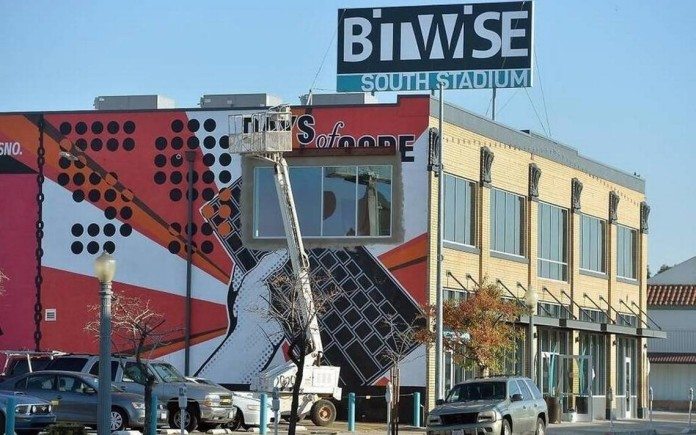 Technology giant Amazon is collaborating with Fresno tech educators to give local programmers a chance to learn about and enrich Amazon Echo technology.
Geekwise Academy in downtown Fresno will offer developers a monthlong course on the nuances of the software behind Amazon's artificial intelligence assistant speakers, Echo, Tap and Dot.
The Amazon Alexa Skills Course will be the first in-person program available for developers interested in learning to program "skills" – like changing air conditioner settings – for Amazon's voice-activated devices.
"Learning how to work with voice-enabled devices is something not many people have experience with yet because it's on the cutting-edge technology," said Bethany Mily, Geekwise Academy executive director for education. "Once you learn how to work with it, you have the opportunity to use those skills in anything you do."
The Amazon Echo family of speakers are meant to enhance everyday living by using voice recognition to answer questions, play music, read news and give information when asked. Like Siri on Apple devices, Alexa is artificial intelligence that responds by name and can complete tasks when prompted.
Geekwise Academy offers classes to teach coding, website construction, video game design, robotics and augmented reality.
Geekwise approached Amazon with the idea for the Alexa course, and an Amazon spokes representative said Geekwise's mission to teach relevant tech was of interest to the Alexa team.
"It was a natural fit for the Amazon Alexa team to support their efforts to teach the Fresno community about developing great voice user experiences for Alexa," an Amazon representative wrote in an email. "Long-term, we hope for it to be a pilot of a long series of Alexa courses being run at the Geekwise Academy."
This class will teach developers how to program Alexa to have new "skills" like turning off lawn sprinklers or changing air conditioner settings – things that expand what the AI can only do with add-ons. Because everything is open source, skills can be uploaded to the Alexa mobile app and be used by all Amazon Echo users who enable them on their Echo device, which looks like a speaker.
Fresno developers can use what they learn to work on personal projects or to build third-party applications to be used with the hardware, Mily said. Students will be programming in scripting languages such as JavaScript and Python to build Alexa's skills, so before signing up for the course, Mily recommends having at least beginner-level JavaScript knowledge.
Geekwise Academy held its first session in June 2013 and has since seen more than 4,000 people pass through the program. It partners with several regional high schools to provide over 1,000 students with applicable computer skills before graduation.
The academy is a part of Bitwise Industries, which is a burgeoning hub of technology in Fresno with 107 companies inside its historic 50,000 square foot building near Chukchansi Park.
Bitwise CEO and co-founder Jake Soberal sees the collaboration with Amazon as a step toward luring tech companies such as Google and Microsoft to the central San Joaquin Valley as well.
"We've really taken a new approach with this," Soberal said. "We're able to work alongside one of the biggest technology companies in the world, and they're beginning to see that there's a lot of viable talent in Fresno."
The education program is meant to both appeal and be accessible to people of any age and financial bracket – courses are $250.
The Alexa course is capped at 25, and both Amazon and Geekwise Academy expected it to fill quickly. It runs weekday evenings from July 25 to Aug. 19.