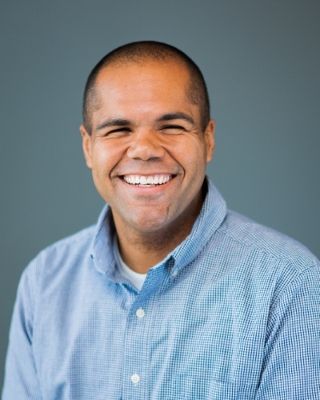 LEHI, Utah, Sept. 15, 2016 /PRNewswire/ — DigiCert, a global leader in trusted identity and authentication services for enterprise web applications and the Internet of Things (IoT), today announced the promotion of VP of Operations Flavio Martins to Chief Operating Officer (COO).
"For nearly a decade, Flavio has played an instrumental role in DigiCert's ascension as a global leader in its market and a customer-centric organization," said DigiCert CEO John Merrill. "His strong understanding of our business fundamentals and our customer's needs are critical in helping us reach our goals for continued growth within existing and emerging markets."
As COO, Martins will be directly involved in strategic planning and forecasting while having oversight for DigiCert's marketing, customer support and reseller divisions. Martins first joined DigiCert in 2007 and has developed DigiCert's customer support into an award-winning function, a key part of why the company enjoys the highest customer loyalty in its industry. As VP of Operations, Martins has helped DigiCert establish its reputation as a security thought leader and innovator.
Martins has been recognized internationally for his guidance in how companies can build a customer experience culture to create strong businesses and respected brands. In 2013, Martins was named #2 on the ICMI Call Centre community's Top 100 most influential on Twitter list. He is a frequent conference speaker, the author of Win the Customer: 70 Simple Rules for Sensational Service and proprietor of the oft-referenced blog Win The Customer.
Martins holds a Masters of Information and Communication Technology degree from the University of Denver and a BS in Information Technology from Utah Valley University.
"I'm excited for the opportunity to work alongside John, our amazing executive team and our wonderful staff to help propel DigiCert's continued growth and influence," said Martins. "I look forward to coming to work every day, because of the culture that we have: one that values our people and the contributions they can make to help our customers succeed."
About DigiCert, Inc.
DigiCert is a premier, trusted provider of enterprise security solutions with an emphasis on authentication and encryption via managed PKI and high-assurance digital certificates for the web and the Internet of Things. Headquartered in Lehi, Utah, DigiCert is trusted by more than 115,000 of the world's leading government, finance, healthcare, education, and Fortune 500® organizations. DigiCert has been recognized with dozens of awards for providing enhanced customer value, premium customer service, and market growth leadership. For the latest DigiCert news, visit digicert.com/news/ or follow @digicert.