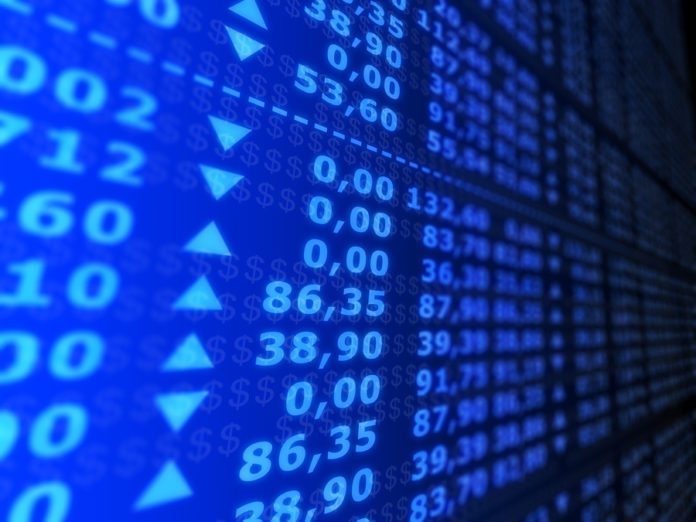 The Internet of Things, i.e. physical objects with an IP address for Internet connectivity, is not like any market that we've known thus far; instead it is more like a rapidly unfolding phenomenon that has its origin in the thought that technology can truly transform our existence by helping us lead more responsible lives. If that seems like too broad a definition, it's actually perfect, because it gives you a true sense of the scope of this market that is still in the making.
Technology bloggers have already got our imagination going about robots that can take care of household chores, containers that can sense their emptiness and order replenishments, printers that can order fresh cartridges when required, heating systems that switch on when we are heading home and so on.
But that's just one way of looking at this multi-dimensional market. What if for instance we can swallow a pill that monitors an organ and sends a report in real time to a doctor who writes a prescription or takes other action based on the information? Okay, if that freaks you out too much (although it's surely coming), consider the case of a chip implanted in the skin or stitched into your shirt doing much the same thing.
And even this is not all: just as the body can be monitored, vital signs measured, problems diagnosed and controlled so too can entire homes, buildings and cities. It is expected that this will help us find jobs, manage transportation and most importantly, make more judicious use of resources like water and electricity while generating less waste that can't be recycled in some way. In fact, I wouldn't be surprised if the information grid is supplied and replenished (or updated) by IoT devices and the information is then distributed much like a utility where you pay for what you use.
Who/what would control this system? How would citizens be protected under it? Would privacy become a thing of the past (I know it already is, kind of)? And where are we on the learning curve?
All the major technology companies are trying to figure these things out and also what it could mean for them. Meanwhile, many startups (technology-focused and otherwise) are mushrooming, hoping for a share of the pie.
While we have barely scratched the surface of the opportunity, a McKinsey report says that there are already 7-10 billion of these devices out there. Moreover, it's estimated that device sales will grow at a CAGR of 15-20% annually over the next few years to 26-30 billion units by 2020.
Therefore, it makes sense to take a look at where these units will most likely go. Market research firms generally concur that the most important use cases of IoT (and therefore, investment opportunities) are in the following areas:
Smart cities: Smart cities are literally cities that have been developed smarter with the use of telecom networks, computers, storage, software and audio-visual systems collectively called information and communication technology (ICT) on the one hand and IoT devices on the other. This interconnectedness is with the goal of managing power and water supply, educational institutions, transportation systems and hospitals, and even facilitating better law enforcement.
While some smart cities have been planned and are in various stages of implementation, existing cities are also becoming gradually smarter. One example would be Amsterdam, where Cisco and Phillips got together to create network enabled LED street lighting. India is planning 100 smart cities where companies like Cisco (CSCO – Analyst Report) , IBM and ABB will be beneficiaries.
Connected Vehicles: These are vehicles that include Internet and WLAN facilitating Internet connectivity and communication with smart devices. The software platform in connected cars is generally provided by either Apple or Alphabet. This increased connectivity is gradually giving way to fully-automated self-driving cars that should be operational in the 2020s.
A lot of companies have jumped into the space, including technology companies like Alphabet, Apple, Uber, Lyft, Didi Chuxing and Baidu and traditional automakers like Ford, Tesla, Volkswagen, General Motors (GM – Analyst Report) , Volvo and Chrysler. Automakers and technology companies are largely working in collaboration to develop their own technology so they can independently ship the cars. But there's also Intel, which along with Mobileye and BMW is working on a car-agnostic system that automakers will be able to load onto vehicles.
Wearables: This is another segment with a whole lot of players and pretty big variances in the functionality of devices. A Fitbit is more of a fitness device although it does offer some other basic features. The Apple Watch, on the other hand, offers greater functionality at a higher price. Garmin offers premium devices for the niche category of professional sportsmen. Microsoft also offers a fitness Band and then there are a number of companies like Samsung that have built similar bands on the Android Wear platform. TheConsumer Technology Association (CTA) estimates that this segment will grow 39% in 2016.
Connected Homes:This group includes products like thermostats, smart smoke and CO2 detectors, IP/Wi-Fi cameras, smart locks, smart home systems as well as smart switches, dimmers and outlets. This market is expected to grow 29% in 2016. The top technology players are Apple, Alphabet and Amazon, which is piggybacking its Echo facilitator.
Both Alphabet and Amazon are also signing on third-party device makers so they integrate Amazon's voice assistant Alexa or Google's Home, which brings them into the respective eco systems. The CTA, which doesn't include these voice activated digital assistants within connected homes says that these devices will grow 32% this year.
But There Are Challenges
The primary hurdle for IoT companies is security given the large amount of data being generated, transported between devices, stored for future use and retrieved when required.
Another problem is a lack of standardization, made worse by the large and growing number of IoT device makers using different standards that affect inter-operability, thereby undermining the usefulness of the device. On a positive note, companies like Intel, IBM, Cisco, GE and AT&T have formed the Industrial Internet Consortium to develop common standards. The process could take time but once available, the standards could generate higher-margin revenue for semiconductor players. There will however be increased scrutiny on privacy considerations.
5 Stocks Worth Keeping an Eye On-
I've selected the following stocks based on the size of the IoT sub-segment or the number of growing sub-segments they address.
IBM (IBM – Analyst Report)
The Zacks Rank #3 stock offers IT infrastructure, data analytics and consulting services, software, and hardware to cloud-focused and IT outsourcing enterprises. IBM targets smart cities, the largest of the IoT segments through its infrastructure services and Watson software platform.
General Electric (GE – Analyst Report)
The conglomerate has multiple businesses covering power systems; wind energy solutions; oil and gas drilling and other machinery; aircraft engines, healthcare imaging systems, transportation, and lighting products. The company is developing smart street lighting solutions with some city authorities.
San Diego for example, has installed 4K LED lights with video monitors capturing images of parking spaces. The images are processed in GE's cloud to generate parking suggestions to residents through a dedicated app. Smart street lights are also helping city authorities collect information on the traffic situation and generate solutions. The Zacks Rank #3 stock is therefore also focused on the smart city side of IoT.
Apple (AAPL – Analyst Report)
The computing and consumer electronics company targets a number of segments of the IoT market, with its Watch and connected home products. Through acquisitions and the health data collected on its wearables, Apple is growing its capabilities as a provider of technology for pharma/biotech purposes. Its connected home products have also made some progress. The company is also developing self-driving technology but has kept developments mostly to itself. Perhaps the greatest evidence of its interest in the market is the billion dollars it invested in Didi Chuxing.
Alphabet (GOOGL – Analyst Report)
Alphabet recently reorganized itself into a conglomerate with multiple interests and if you think about it, many of those interests are connected to IoT. The self driving car initiative for one seems to have advanced with the company recording many miles of testing and making some key hires (indicating it's in the commercialization phase). The Google division has developed the Android Wear OS for wearables. Through its life sciences division, the company partnered with Johnson & Johnson to develop robot-assisted surgical technologies.
Google has a number of offerings in the connected home through its Nest acquisition. Another Google initiative that is currently in incubation is Sidewalk Labs. Little is known about this initiative except that it is supposed to make urban life easier. This along with its fiber efforts seems to indicate a longer-term interest in smart cities.
Fitbit (FIT – Analyst Report)
This is one of the few IoT pureplays that have tasted a bit of success. Currently, the market leader in wearables, Fitbit has devices at varying prices for individual and corporate uses. The company pursues corporate healthcare plans and has recorded some major wins in the area. It also seeks to connect users through a social network that tends to increase engagement with the devices.
Summing Up
It's hard to find IoT stocks that are currently being driven by IoT alone. All these companies have many other factors that are curently driving them, so the IoT opportunity is not reflected in either their ranks or their prices. But they are the ones that have made perhaps the greatest progress in the segment and the ones that play a big role in shaping the market as it will be going forward. Therefore they are non-ignorable in a discussion of IoT stocks.
Where Do Zacks' Investment Ideas Come From?
You are welcome to download the full, up-to-the-minute list of 220 Zacks Rank #1 "Strong Buy" stocks free of charge. There is no better place to start your own stock search. Plus you can access the full list of must-avoid Zacks Rank #5 "Strong Sells" and other private research. See the stocks free >>