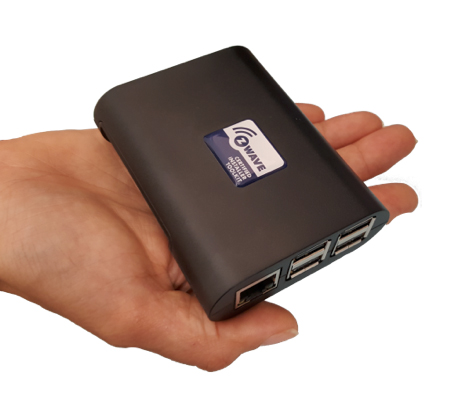 /EINPresswire.com/ — AMSTERDAM, THE NETHERLANDS–(Marketwired – February 07, 2017) – ISE 2017 – Stand 9-D160 — The Z-Wave Alliance, a global membership organization dedicated to advancing the popular Z-Wave wireless smart home protocol, will host the Z-Wave Pavilion at ISE 2017. The Alliance is also demoing a brand new installation toolkit to make installation and testing of a Z-Wave smart home mesh network even easier for the pro installer community.
The Z-Wave Pavilion will feature smart home products & services for the integrator community at ISE 2017. Featured members in the Pavilion include:
Aeon Labs
CBCC Domotique SAS
Goap (with brand Qubino)
Leedarson Lighting Co., Ltd.
Neeo
Sprue Safety Products
Vision-Elec. Technology Co., Ltd.
Vitrum (ThinkSimple)
The Z-Wave Pavilion will also host the Z-Wave interop wall, a showcase of the latest Z-Wave smart home devices including lights, sensors, thermostats and hubs. The Pavilion will also include a demo of the new toolkit designed by the Alliance to help integrators, dealers and service providers with the installation of Z-Wave mesh networks in home control projects.
"ISE is a fantastic show to meet with our installer networks in Europe and show the latest products in the Z-Wave ecosystem. We're excited to demo the Certified Installer Toolkit as well; we want Z-Wave networks to not only be easy to install — but easy to maintain and troubleshoot," said Mitchell Klein, Z-Wave Alliance Executive Director.
Z-Wave networks by their very nature are easy to get up and running, but occasionally require some trial and error to install with quality and reliability. Technology professionals need robust tools to remove the guesswork from their projects — the Z-Wave Alliance has created exactly that for all Z-Wave smart home installations. The Z-Wave Certified Installer Toolkit, first demoed at CEDIA EXPO in 2016, is a maintenance and diagnostics device that provides information, both textually and graphically, on the health and stability of your Z-Wave network. The tool measures Z-Wave RF wireless signals, providing help with configuration or compatibility issues as they happen during setup or upgrading.
The Z-Wave Certified Installer Toolkit features include:
A built-in web server that allows the toolkit to be placed in the customer's Z-Wave network and connected using any web browser through Wi-Fi.
Z-Wave Network Sniffer (ZNiffer) functionality — will display information about the Z-Wave transmissions taking place around the area where the tool is placed.
Spectrum Analyzer — will show basic information on the Z-Wave frequency range.
Global usage and language support; Wi-Fi and Ethernet connectivity with USB ports for expansion into future capabilities.
All new integrator members will receive a Z-Wave Certified Installer Toolkit free with their paid membership. All software updates and upgrades will be available at no charge as long as the member remains in good standing. Additional toolkits will be available for purchase for all Alliance members.
The Z-Wave Certified Installer Toolkit will be available in Q1 2017.
For more information on the Z-Wave Alliance, please visit http://z-wavealliance.org. For updates from Z-Wave at ISE 2017, follow the Z-Wave Alliance on Facebook, Twitter and LinkedIn and with the #ISE2017 hashtag.
About Z-Wave
Z-Wave® technology is an open internationally recognized ITU standard (G.9959). It is the leading wireless home control technology in the market today, with over 1700 certified interoperable products worldwide. Represented by the Z-Wave Alliance, and supported by more than 450 companies around the world, the standard is a key enabler of smart home solutions for safety and security, energy, hospitality, office and light commercial applications.
Z-Wave® is a registered trademark of Sigma Designs (NASDAQ: SIGM) and its subsidiaries in the United States and other countries.
About the Z-Wave Alliance
Formed in January 2005, the Z-Wave Alliance is a consortium of leading companies in the home technology space dedicated to solidifying Z-Wave as the standard for wireless home control products. The principal members include: ADT, FAKRO, FIBARO, Ingersoll Rand Nexia Intelligence, Jasco Products, Leedarson, LG Uplus, Nortek Security & Control, SmartThings and Sigma Designs. Alliance members lead the home controls market, providing leading edge products and systems that deliver increased comfort, convenience, energy conservation, safety and security.
Forward-Looking Statements
This press release contains forward-looking statements within the meaning of Section 27A of the Securities Act of 1933 and Section 21E of the Securities Exchange Act of 1934, including statements about the benefits of Z-Wave Alliance membership and the use of the Z-Wave in product offerings, specifically the interoperability and security features of Z-Wave devices. Actual results may vary materially due to a number of factors including, but not limited to, consumer and customer acceptance of the Z-Wave Alliance, and Z-Wave technology in the relevant regions, the ability of the Z-Wave Alliance to compete with similar alliances in the industry and the Z-Wave technology to compete with other technologies or related products in the market, if any, as well as other risks that are detailed from time to time in our reports to the Securities and Exchange Commission, including reports made on Form 10-Q. Readers are cautioned not to place undue reliance on these forward- looking statements, which speak only as of the date hereof. We undertake no obligation to publically release or otherwise disclose the result of any revision to these forward-looking statements that may be made as a result of events or circumstances after the date hereof or to reflect the occurrence of unanticipated events.
Image Available: https://padtronics.com/wp-content/uploads/2017/02/www.marketwire.comInstalller_tool-fae95bf75-6506879c5557f0bcab29d08494649d5f36b82b79.jpg