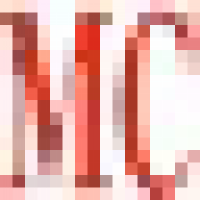 The internet has made a dramatic impact on Americans' productivity and quality of life. Whether used to search for a job, stay in touch with friends and family or complete an online education, the internet powers connections that can change people's lives for the better.
Despite these benefits, many homes — in metro Detroit and across the country — continue to lack access to broadband services. Consider that one in three Americans do not have wired internet at home according to data from the Pew Research Center. And according to NTIA, the top two reasons people give when asked why they do not have home internet service is because they either don't fully understand the relevance or they can't afford service.
Lack of home internet service significantly impacts families with school-age children, since having an internet connection at home provides students with extended learning opportunities beyond the school day. And at a time when 90% of college applications are submitted online, being connected to high-speed internet is critical to unlocking the resources that help students continue down their educational and career pathways.
All metro Detroit area youths deserve this opportunity. Fortunately, a committed group of community leaders, elected officials, nonprofit organizations and employers have come together to produce local solutions for closing the internet access gap.
"In today's world, Internet access is a necessity and far too many Detroit residents just simply can't afford it," said State Senator Ian Conyers, Detroit. "AT&T and its Access initiative are making a significant difference in this community by providing affordable access to the high-speed internet connections upon which we all rely to stay connected."
AT&T is currently working with the Department of Housing and Urban Development on ConnectHome — an initiative to help people in underserved communities better understand existing low-cost internet options and navigate the application and qualification process.
"We are always striving to improve connectivity in our communities and the Access from AT&T initiative is a huge part of that effort," said Jim Murray, president of AT&T Michigan. "By providing affordable access to Internet services, we're making it easier for thousands of people on limited budgets to connect to friends, family and work, which is crucial in today's society."
The groundswell of support from organizations all over the metro Detroit area makes it clear that the opportunities and economic prosperity that digital access helps create are essential – not just for individuals, but for the success of our entire community. And as we rapidly move toward a fully-connected future, it will require all of us to work together to ensure more metro Detroit area residents connect to the engine of progress — so they can learn, find work and maximize their potential
Also On The Michigan Chronicle: