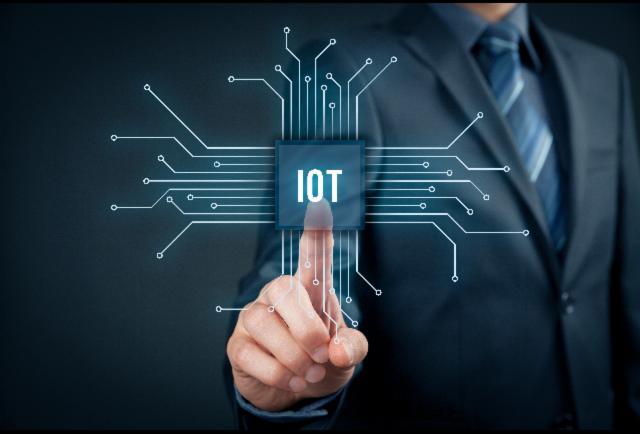 For the last few years, technology vendors have been creating a buzz around the Internet of Things (IoT), and while IT decision makers may have taken notice, it has been tough to distinguish whether IoT is worthy of all of the hype.
But according to Piers Stobbs, chief data officer of British price comparison website Moneysupermarket.com, there's no smoke without fire.
"Much like big data, artificial intelligence, machine learning and blockchain, IoT has become important for a reason – there is something there. I think there is always a bit of hype around these technologies but they don't come about without some underlying gravitas".
We're now at a stage where IT decision makers want clear use cases to be demonstrated at scale so that they can replicate these for their businesses. However, some of the technology involved isn't as sophisticated as it needs to be, and IoT requires a broad range of technology partners to work together within a single ecosystem in order to be successful.
"The platforms available to deal with the scale of the data that is generated in IoT are still in the early stages. We can store data cost-effectively but the challenge is whether you can do something with it. The likes of Spark platforms and other ways of dealing with streaming data mean that successful agile companies are starting to be able to do something with it – but a lot of this is still up in the air," says Stobbs.
One of the issues with the Internet of Things is that it is associated with a range of gimmicky products that are essentially existing items that are equipped with Wi-Fi and subsequently labelled 'smart'. Many of these products are of little or no value to consumers or businesses, and this has led to IT decision makers questioning whether IoT is really a viable investment for their business.
"I think the key is finding the right customer-led proposition that leverages it because it's not currently very clear – I'm not sure if my fridge ordering my groceries is going to completely change the way I work," Stobbs says.
But David Wilde, chief information officer of Essex County Council in the UK, suggests that end users are past the stage of knowing what IoT is and now they're looking at applying it to what they do.
He suggests that the technology industry should follow in the footsteps of the pharmaceutical industry where numerous business models are formed and tested, with only a select few surviving.
"There will initially be 10 or 20 different IoT business models, but only three or four of them would work. We're at that stage where we're starting to see some investments in IoT products and services and some will be successes and others will be failures but we will see IoT scaling up into more mainstream offerings," he says.
As with all new technologies, Wilde believes that customers will be hoping that the technology investment they make is here for the long run, perhaps an admission that procuring the underlying technology behind IoT is still a bit of a gamble.
IoT bubble bursting?
While both Stobbs and Wilde believe that we are currently in the midst of an IoT bubble – albeit one that has clear business benefits – Pilgrim Beart, the man behind one of the most successful IoT startups in the UK to date, doesn't share the same opinion.
Beart's startup AlertMe was acquired by British Gas for $100 million back in February 2015, and it is now a core part of the company's smart home arm. He believes that the hype of IoT has already hit its peak, and that enterprises are starting to see real use cases now.
"On the Gartner Hype Cycle, we probably are coming off the edge of the peak of inflated expectations, but in sector after sector we are now seeing one million plus device deployments, which is evidence that we're climbing the slope of enlightenment with propositions which have a solid business case and are making the world better," he says.
Beart, who is now running an IoT management platform startup called DevicePilot, suggests that every decade we'll see a 10 fold increase in the number of connected devices in our homes, streets, offices and factories.
"With the number of connected devices growing at about 25-35% a year, this isn't a bubble, it's a learning curve like Moore's Law. The cost and hassle of connectivity continues to fall and so application after application will become viable and then valuable," he adds.
And Wilde shares his vision.
"I can see products, I can see services and in just a short number of years I can see significant commercial models that will be able to take advantage of IoT going forward."
It's clear that the IoT bubble is not about to burst anytime soon. This year, IoT projects will be tried, tested, scaled and if successful then replicated. The companies that form a part of the IoT ecosystem will be scrutinized heavily. Those that succeed are likely to keep this bubble alive and will in fact help it to expand, but it's time that the companies involved show off the true potential of IoT. IT decision makers that want to know if they should invest in an IoT project, should have a clearer idea by the end of this year.
Follow Sooraj Shah on Twitter