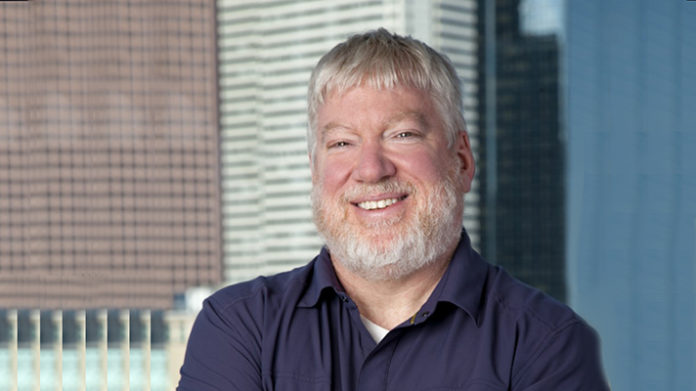 "Alexa, when will you be in my doctor's office?"
"Silly human — I already am!"
Okay, so Alexa's response might not be that sassy precisely, but you get the picture. Artificial intelligence voice technologies are on the verge of changing the dynamics of how we interface with machines and, consequently, how humans interact with each other.
Artificial intelligence voice technologies are on the verge of changing — not to be overzealous here — but just about everything.
We've all witnessed how the smartphone has had an impact on society and, similarly, voice technologies are poised to effectively and strategically enchant the human psyche to accept them as humanlike companions.
And healthcare is ripe for artificial intelligence — perhaps even more than other industries when it comes to voice-interaction AI — because of the potential for improving care delivery, optimizing processes and improving the patient experience.
"We're on the cusp of voice systems and voice learning tools that can tailor individualized care," said John Loughnane, MD, chief of clinical innovation at Commonwealth Care Alliance.
It's not just CCA either. Penn Medicine is also starting the voice AI trek.
Not quite top secret but quite close
Penn Medicine already has Amazon Echo-based initiatives in the works.
"We built two prototypes using Amazon Echo that worked fairly well," Brian Wells, the associate VP of health technology and academic computing at Penn Medicine, explained. "We are about to expand one prototype into a publicly available skill."
Exactly what that skill will be, however, Wells wouldn't say.
Why not?
I'll speculate that it's innovative enough to be a competitive advantage in the emerging hospital tech hub of Philadelphia, where Penn juxtaposesJefferson Health and Einstein Medical Center, to name two of the most prominent.
On the other side of America, another cutting-edge health-network executive told me it was conducting early work on Amazon, and also evaluating Apple Siri, Google Home, and Microsoft Cortana, but declined to reveal more because it doesn't want to give away secrets or original ideas so early.
First mover advantage
Back east, CCA is far enough along to reveal some details about what it has accomplished. The focus is patient experience and staff scheduling.
One proof-of-concept that CCA is undertaking includes Amazon's Echo and the Voice Designer Experience software from Orbita, which essentially provides the connectivity services and orchestration logic under collaboration apps, Orbita CEO Nate Treloar said.
"Amazon Alexa will stretch the boundaries of how people view their ability to organize their own care," CCA's Loughnane explained. "Voice technology is an opportunity to provide care in conjunction with transportation, scheduling, prescription refills, reminders and alerts."
[Read more Innovation Pulse columns from Healthcare IT News.]
CCA's pilot is not all artificial intelligence, though. IT also includes living, breathing personal-care attendants to help patients structure their own care.
A patient participating in the program, for instance, could pose the query: "Alexa, when is my aid coming today?"
And Alexa can respond, "Today, Bob will be here from 1 to 3 and Jane will come from 5 to 7."
CCA's proof-of-concept will also enable patients to inquire, via Alexa, what times their doctor has open for visits, then book one and arrange transportation to and from the facility.
"We see the possibility to learn about stress points for our patients – and address those," Loughnane said. "We're moving from Excel spreadsheets, or even just notebooks, to artificial intelligence, and then utilize the AI to make the process better."
Another tactic Loughnane is investigating is building music playlists on Alexa for patients with, say, anxiety or pain and then collecting and analyzing data on those to better understand
CCA is also working on the second proof-of-concept to deploy similar features for its providers such that clinicians and employees can interact with Alexa to schedule their hours and automatically fill in time sheets, and that's really just a beginning.
"We see considerable potential to use this pilot to figure out other ways to harness voice technologies," Loughnane added. "Once we understand how to use the technology, we'll have smart clinicians come up with new ways to drive innovation."
Amazon takes the lead (for now anyway)
Having surpassed 5 million units sold in late 2016, Amazon Echo has outpaced the pack, according to several industry analyst firms' statistics.
"We're focusing on Amazon as it is a more open platform and furthest ahead in the race," Penn Medicine's Wells said.
Orbita built its offerings for Echo first, but Treloar said it is working on versions for Google and Microsoft shortly.
Indeed, as we have seen so many times in IT, early market leaders, even if their technology is superior, do not always retain the pole position.
What is clear, however, is that the pilots and proofs-of-concept at Penn Medicine and CCA, however early in development they may be, foretell a new age for patients and clinicians alike.
"Voice has been a tremendously underutilized aspect of how healthcare views interactions," Loughnane said. "I see a future where voice is going to be an integral part of healthcare."
"Alexa, how soon might that future arrive?"
Twitter: SullyHIT
Email the writer: [email protected]
---