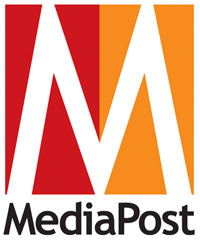 Wireless connectivity within the Internet of Things may be receiving a boost in speed soon as new efforts launch to implement and leverage 5G connectivity.
Verizon is collaborating with Ericsson and Samsung in the U.S. to roll out 5G connectivity to pilot customers in 11 states within the first half of this year.
The faster speeds of 5G networks are expected to enable real-time wireless communications between Internet-connected devices and ultimately expand the Internet of Things with new capabilities.
"5G technology innovation is rapidly evolving," Adam Koeppe, vice president of network planning at Verizon, said in a statement.
"Network density is increasing to meet the demands of customers, and following the FCC's aggressive action on 5G spectrum, the time is right to deliver the next generation of broadband services with 5G," Koeppe said.
The pilot is expected to begin in April in these cities:
Ann Arbor, MI
Atlanta, GA
Bernardsville, NJ
Brockton, MA
Dallas, TX
Denver, CO
Houston, TX
Miami, FL
Sacramento, CA
Seattle, WA
Washington, D.C.
advertisement
advertisement
"The 5G systems we are deploying will soon provide wireless broadband service to homes, enabling customers to experience cost-competitive, gigabit speeds that were previously only deliverable via fiber," stated Woojune Kim, vice president of the Next Generation Business Team at Samsung Electronics.
On the hardware side, Ericsson, Samsung, Intel and Qualcomm have been developing 5G chipsets to enable the high-speed connectivity in smartphones and other IoT devices.
In addition to developing 5G-capable chips for smartphones, Qualcomm also appears to be working to support other areas within the Internet of Things.
For example, the San Diego company is integrating support for Google's Android Things platform in one of its 4G LTE processors.
"Integrated 4G LTE, a first for Android Things, combined with our other wireless technologies, brings comprehensive connectivity and capabilities to the Google Cloud Platform," stated Jeffery Torrance, vice president of business development at Qualcomm Technologies.
"Developers are now able to create cost-effective, innovative connected devices and applications for both consumer and industrial IoT segments, which will help accelerate and expand the development of the overall IoT ecosystem," Torrance said.
Google recently launched Android Things as an IoT-specific platform aimed at enabling fast and secure creation of IoT devices, as the IoT Daily reported at the time (Google Joins IoT With Android Things).
Qualcomm also recently expanded its push into wireless virtual reality with a new VR headset design and accelerator program for brands to modify and bring their own version of the headset to market.
The headset design is untethered and utilizes inside-out tracking capabilities, which means it behaves similarly to room-scale VR systems like HTC's Vive, but without the need for external sensors in the room. In addition, Qualcomm has teamed up with Leap Motion to integrate hand tracking capabilities into the headset to bring natural hand movement into VR without requiring handheld controllers.
"As we deliver the new Snapdragon mobile platform for greater immersion with untethered virtual reality HMDs (Head-Mounted Display), natural user interfaces like hand movements will help consumers more intuitively interact with VR content and transform the consumer experience," Tim Leland, vice president of product management at Qualcomm Technologies, said in a statement.