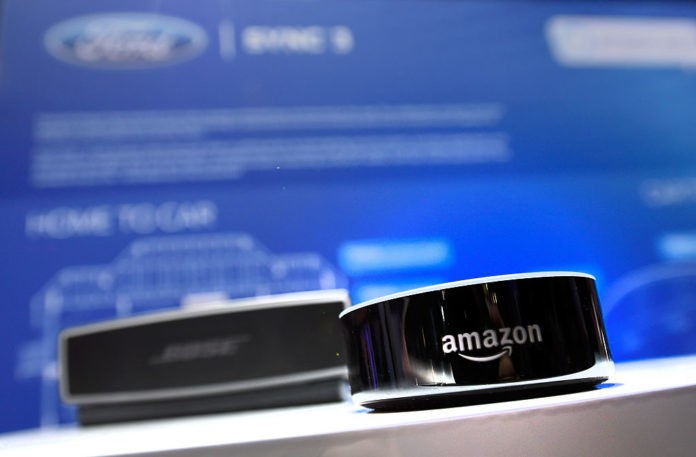 Amazon Echo is not only winning, but dominating the race on the voice assistants and smart home gadgetry market. Echo Dot, which is part of the Echo line up, was the best selling item in Amazon.com in 2016.
Echo is Leading the Race
Just halfway through January 2017 and it seems like Amazon's Alexa, which is part of the Echo line up, is already leading the Amazon market, Business Insider reported. Meanwhile, Forester research revealed that Amazon Echo sold 6 million units by the end of 2016, with its Echo Dot being the top selling Amazon product before the end of the holiday season.
Amazon is also the star of the show during the Consumer Electronics Show CES during the start of January. During the even, various brands announced that their products can connect to Alexa. Some of these brands include Ford, LG, GE, and other companies from home appliances, cars, and gadgets.
Echo's market is quite small, especially compared to smartphones. However, the market for Echo is rapidly growing. This only shows that Echo is leading the home gadgetry and voice assistant market without a competing product anywhere near its ranks.
Echo Explained
Echo is a voice-activated networking device that sports seven-piece microphone array picking up the user's voice anywhere in the vicinity with incredible accuracy, The Guardian reported.
There are two versions to the Amazon Echo. One is the cylindrical device that stands 9.25 inches tall featuring various speakers. Meanwhile, the other version is a shorter cylinder with smaller speakers called "Alexa," which is three times cheaper than the taller one.
Once the user turns the device on and hooks it up to their WiFi network, it will be triggered with the magic word, "Alexa." This means, it works a lot like Apple's Siri, only Echo is a home gadget voice assistant. Its low latency is very impressive responding quickly after every command.